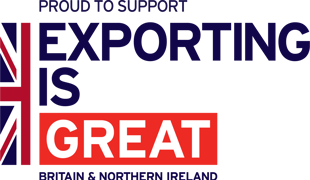 Wenta has partnered with the Department for International Trade (DIT) in support of its 'Exporting is GREAT campaign', an initiative to help, support and encourage small businesses across the UK to export overseas. 
The partnership involves Wenta and DIT working much closer together than ever before, providing Wenta business advisors with dedicated and local DIT referral contacts as well as access to new, useful tools and resources to share with those looking to venture abroad.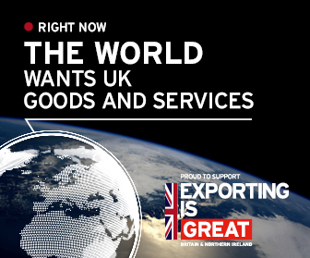 The demand is out there. You should be too!

The UK market might seem big enough for your business. But thinking bigger pays off. Borders needn't be blockers. Let us help you grow beyond them.
We are delighted that Wenta, a fantastic resource for companies operating in Hertfordshire and Bedfordshire, is supporting the Exporting is GREAT campaign. Wenta shares our vision for a truly Global Britain, and we hope that the partnership will encourage companies interested in breaking into overseas markets to take advantage of the global appetite for UK goods and services. 



Alan Pain, Regional Director for the East of England at the Department for International Trade
Visit the new online trade hub, great.gov.uk, to apply for real-time global export opportunities, promote your business to international customers through a 'find a buyer' service, find the right e-marketplaces to sell on, and access expert advice, trade services, training and events.

Alternatively, you can speak to a member of the Wenta team about how to get in touch with one of DIT's international trade advisers.
Remember, a move such as taking your business online, setting up an online shop or adding an e-commerce element is still 'exporting' abroad.

Whether you're new to exporting, an occasional exporter or exporting regularly already, there is a wide range of support available to help. 

Get in touch here or live chat with our Wenta business advisors to find out more.


Visit the Exporting is GREAT website