Affordable net zero?
Get more customers.
Get green grants.
Get accredited.
Subscribe now.
We've got you covered. Hello Action Zero.
Literally everyone is talking about Net Zero and society's need for thinking and being greener. But, how can small business owners play their part in this with small budgets, capacity restraints and the rising cost-of-living challenges?

Wenta have created a brand new, no fuss, Net Zero service which revolutionises how small business owners can reduce their carbon footprint.

It's practical.  It's affordable (our Bronze subscription is free!).  It's straight-forward. Sounds too good to be true, right!?

Our exclusive service is designed by our own experts in climate change and small business support. It's delivered in-house, by our experienced Net Zero and Business Advisors in a way that's convenient for busy small business owners like you. 

Monthly subscriptions start from free* to just £11.99** per month!
Get your business accredited.
Get access to green grants.
Get more customers.

Choose your subscription today.
*Zero Bronze is Wenta's free Action Zero subscription.
**Zero Gold+ is Wenta's premium, fast-track Action Zero subscription. 
Cooperative Council, Stevenage and Social Enterprise, Wenta, join forces to support SMEs to net zero
Cooperative Stevenage Borough Council, have partnered with Wenta to support 100 local businesses in reducing their carbon footprint.

Small business owners in Stevenage now have the chance to snap up a free, Zero Gold subscription (worth over £143 per year) to the new Net Zero service that will position them at the forefront of tackling climate change and producing greener products and services. The first 100 businesses to subscribe will get access to Wenta's top level subscription, Zero Gold, which is aimed at helping business owners to reduce their carbon footprint in a simple and practical way.
Looking for new workspace? We've just got even more flexible.
Whether you're looking for a temporary creative space for your photoshoot, extra storage space or a closer office to home, all our spaces are available on affordable, flexible terms. Whether you need space for one day, one week or one month, we're here to help.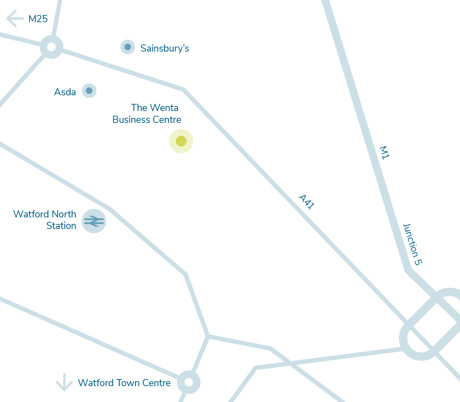 Cleaners. Coders. Creatives.
Our free support has helped all sorts of businesses.

Yours could be next.
Got a business question? We're here for you.
Get free, trusted, independent advice.
11664
Businesses Supported 2020/21*
A few words of advice. A massive boost of confidence.
Whether you're just starting out or have been around for a while, our free training webinars and workshops will help you develop new skills for your business. There's always something new to learn.
Business Grants
Access to business grants - we regularly update this section with live grants available for your small business.
Don't just take our word for it...
Explore the stories of some of the many thousands of businesses we've helped since 1983.