Shared workspace: Hot-desking, co-working and business incubation
Available at our centres in Watford, Stevenage, Enfield and Potters Bar. All locations offer a flexible environment to work from, whether you just need a day away from home or you're looking to stick around a little longer, we've got a space for you.
Find your shared workspace
Watford, Stevenage, Enfield & Potters Bar
From start-up business incubation to professional co-working space, we've got it covered!
Want to find out more about our shared workspace?
Whether you would like to book a tour at one of our shared workspace locations or would like to find out more information on our services, complete the form and a member of the Wenta Team will be in touch with you!

If you need to get in touch with us urgently, feel free to live chat with us online (Mon-Fri 9am-5pm - excluding public holidays), or give us a call on the telephone number below:
About our shared workspace
just some of the benefits
Flexible hot-desks
Hot-desks are available with Wi-Fi connectivity. No fuss, simply turn up when you need the space to work from.
Business Advice
Each of our shared workspace facilities has a dedicated Wenta business advisor on-site and are available for advice and support when you need it by phone, Zoom or face-to-face.
Instant support online
If you're out and about, you'll still be able to access business advice online via our free live chat online service - available 9am - 5pm, Mon - Fri (excl. public holidays).
Networking and collaboration
Our facilities come with a whole host of opportunities to build new connections online and in person. Within a unique environment of budding entrepreneurs, small business owners and other professionals you'll become part of the community.
Skills training and events
Access free events and training webinars and workshops on a variety of topics to suit the needs of your business and reflecting the demands of the ever-changing business landscape.
Partnerships
Wenta works in collaboration with a full spectrum of business support providers, so you'll gain access to our insights and expertise, as well as our connections and contacts.
Watch the video
From the Collaboration Station launch event in Enfield
Get a sense of the space...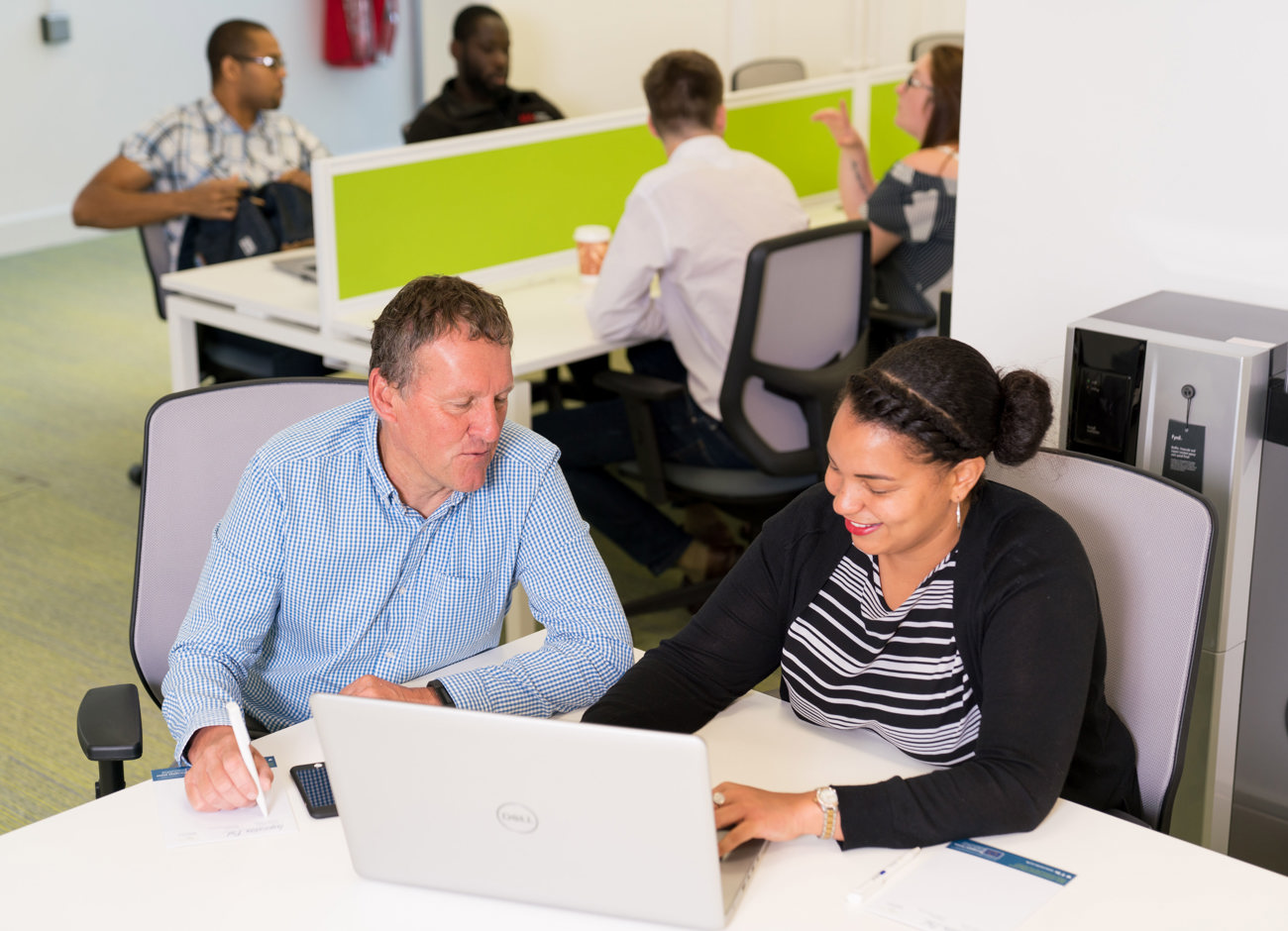 "I was looking for a place where I could start up my own business but somewhere that also offered me workspace as my business grew. Wenta's facilities were great! I had desk space, internet access, storage space within the perfect environment to start up, without any costly overheads."  "

Mark Nixon, Conversion UK