Wenta Enfield Client Achieves UK First
BCA Group achieves a successful installation of the UK's first PFi Blade B3+ digital cutting table, opening doors to new opportunities!
This latest installation for Wenta client, Mark Cottee of 'BCA Group', looks to reshape their business.
The 'PFi Blade B3+ digital cutting table' from Duplo is the first of its kind to be used in the UK.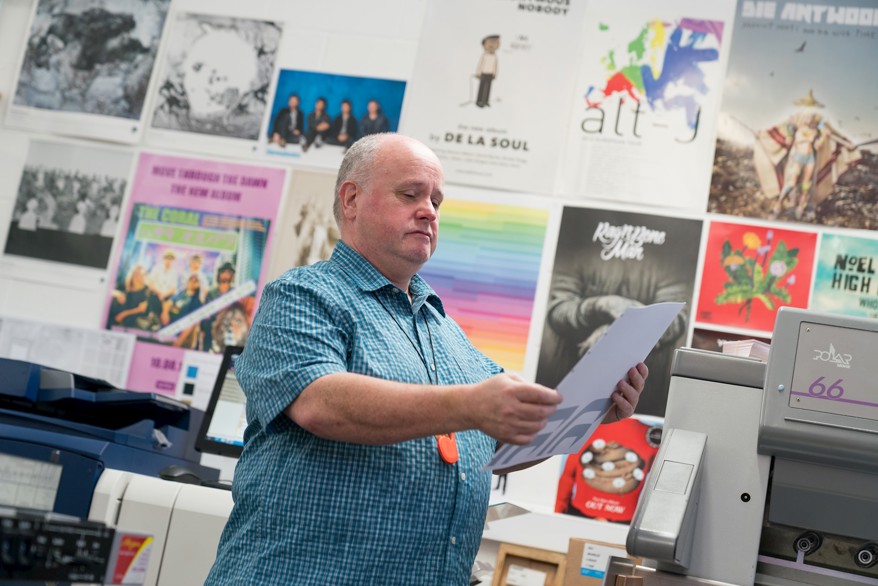 The BCA Group's Managing director, Mark Cottee, like many others, has experienced the impact of COVID-19 and discovered that diversification would be key to ongoing business success and has found a way to achieve just that!
"The main theme I came away with was 'embellishment... and I thought wow, this is the direction we need to go in because, in today's climate, you need to operate in niche areas otherwise, you end up competing against the whole world and going out of business.""

Mark Cottee, BCA Group
Over the past few months, Mark has used the extra 'free' time he's had to think about what the BCA Group should do next, where they needed to go and of course, do the research! 
"We had time because our customers stopped purchasing [during lockdown], up to that point we had had the best start to a year in five years.""

Mark Cottee, BCA Group
Prior to COVID-19 BCA Group had been looking at consumer markets such as weddings and social events, but with all the restrictions and the devastating impact the events industry is faced with, they began looking at short-run packaging, securing an informal partnership with a local packaging printer.
As well as creating new professional partnerships, and with the new machine now in place (as of late September), Mark has seen the importance of keeping the lines of communication open with existing clients, showcasing the new machine and its capabilities. As a result, he has already had some strong interest with clients coming to BCA back with new ideas of things that they could do.
This style of working shows the power of seizing new opportunities and the positive domino effect that can have on others around you, in this case, BCA's new machine has presented new opportunities for his clients.
The BCA Group are now able to produce things that they were not previously able to, opening up the previously untapped print markets and they've hit the ground running. You can learn more about the PFi Blade B3+ digital cutting table via the recent article on printweek.com.
Mark Cottee will be redesigning the BCA group website in the new year with the view of being ready for the return of 'normal' social events and weddings (as we all hope to be the case). Mark recognises that innovation and investment require creative promotion to truly make it a success, so the company are focused on driving the awareness of the fact that they have this great machine and calling out all its beneficial uses. 
BCA Group was originally started by Mark's father Brian bak in 1980 and celebrates its 40th anniversary this year. The business started out in the middle of a recession, evolving over time into the digital printing company it is today. 
As a Wenta client based at The Wenta Business Centre in Enfield, we are excited to be able to keep up-to-date on the progress of BCA's amazing work. Just watch this space!
Looking for workspace for your business?
Browse available Wenta workspaces