Wenta have won the 'Enterprise Communicator of the Year' Award at The National Enterprise Network Conference and Awards 2017. Held in London on Friday 1st December, the yearly event for enterprise agencies across the country is run by The National Enterprise Network to celebrate the achievements of member enterprise agencies over the past year.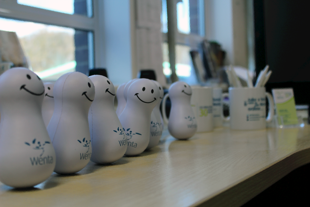 Within the Awards, which celebrate excellence in the delivery of enterprise support and the exchange of good practice and the development of improved services and organisations, Wenta was announced as the winner of the 'Enterprise Communicator of the Year' Award 2017. This accolade was presented to Wenta for their communications and marketing activity throughout the year, particularly for Wenta's social media presence and newly launched Wenta website. 
Commenting on the Award, Jennifer Condon, Marketing Manager at Wenta said: 

"What a fantastic achievement to receive this accolade. Not only is it a reflection of all our hard work over the past year, it is recognition of us being a market leader in communications and marketing within the enterprise agency industry. We are thrilled to have received the award." 
To find out more about The National Enterprise Network, the conference and the other winners of these awards, please click here.