Today is #MicroBizMatters Day 2021
IT'S THE 7th ANNUAL #MICROBIZMATTERS DAY TODAY, FRIDAY 8TH JANUARY!
The team behind #MicroBizMatters has entitled this year's day 'One Million Helping Hands'. 
The aim is to get at least one million business owners to give a little time on #MicroBizMatters Day to help another business owner. So why not join in and tweet what you've done to help another business owner with the #MIcroBizMatters hashtag to show your support and help your business community!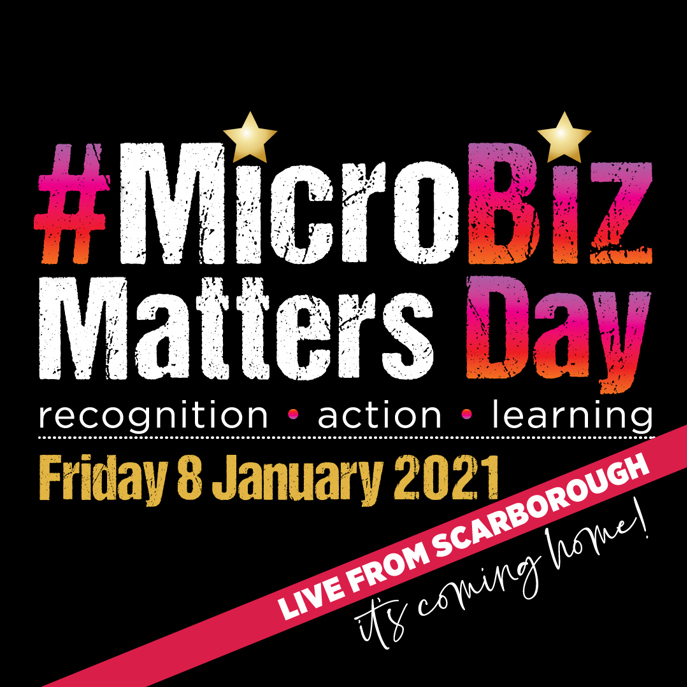 About #MicroBizMatters Day 2021:
Produced and hosted this year on Friday, January 8 by the Yorkshire in Business team who have been supported by their partner, Sage UK.
10 hours of Recognition, Action and Learning, fronted by the co-founders, Tina Boden and Tony Robinson OBE and including over one hundred business owner guests.
From a multi-award-winning female Las Vegas Magician to the Customer Service King everyone will be giving their best advice on how to make 2021 #rock.
Philip King, the Small Business Commissioner and Ian Cass, CEO of the Forum of Private Business, give their best positive cash flow tips to help in 2021.
Above all, the team describe this day as "a crazy day of fun and celebration to kick off the New Year for all business owners."
They also hope to gain donations to support #ExcludedUK to provide mental health support for those of the 3 million who now desperately need it.
Learn more here: http://microbizmatters.co.uk
Events schedule listed below: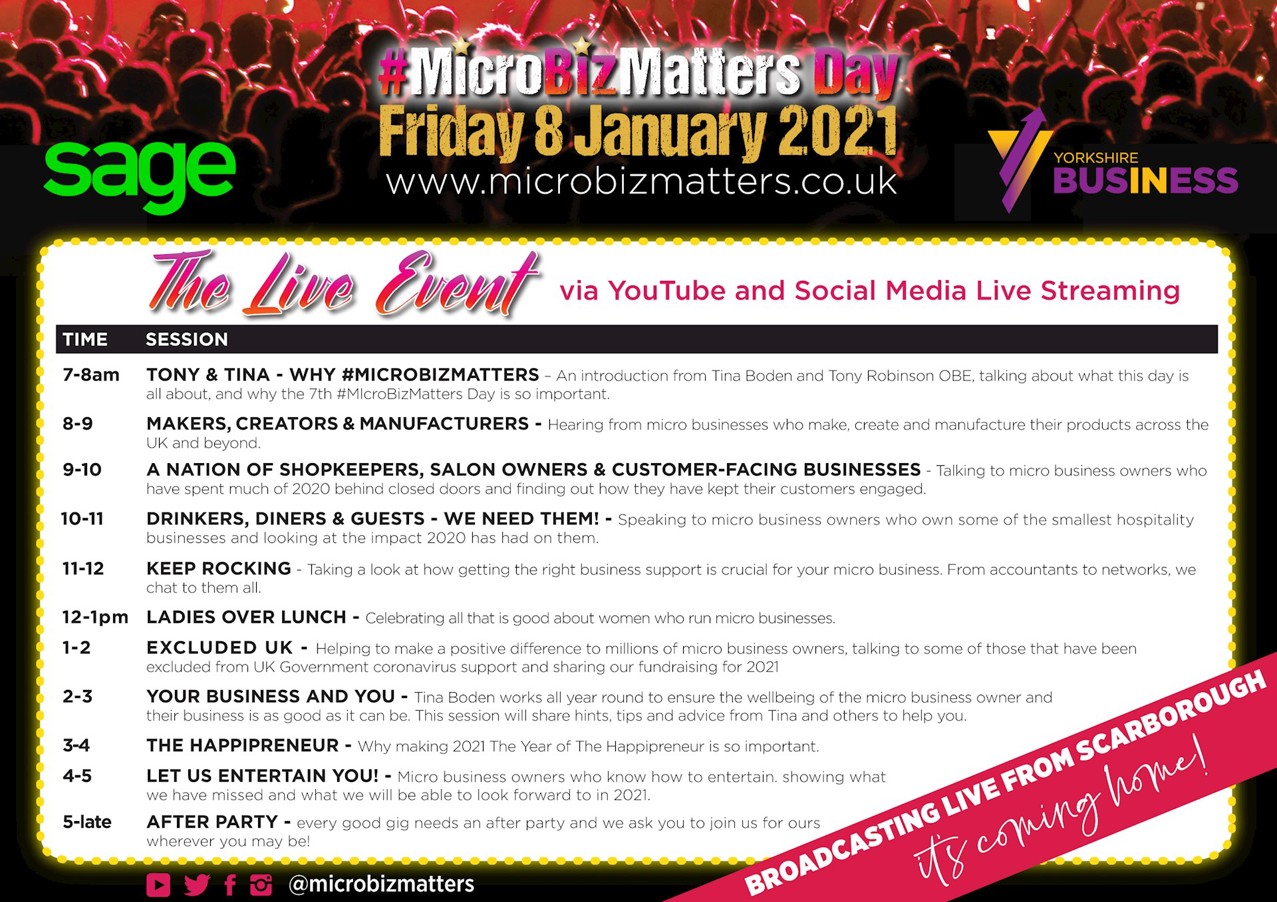 Here's to making a difference with One Million Helping Hands on Tina and Tony's 7th Annual #MicroBizMatters Day!