Helloface. Sustainable revolutionary face-covering
Facemasks cause a huge communication barrier, leaving people unable to read lips, see mouth patterns or notice facial expressions, which many rely on for visual cues. Helloface is changing this.
Wenta spoke with their client, Helloface as Dean Ezekiel (Co-Founder and CEO) shared their journey so far.
"Helloface produces sustainable, recyclable, face masks as a reusable alternative to regular masks. We plan to launch an opaque version, with ambitions (subject to quality control) to launch a transparent version (pictured).
It is estimated that 11 million people in the UK are deaf or hard of hearing. It is also estimated that 55 per cent of our communication takes place through body language, specifically our facial expressions. More than 1.2 million NHS staff work in noisy environments. For these people, as well as all those who are deaf and hard-of-hearing, relying on communication via lip reading and facial expressions is vital. But face masks disrupt emotional and facial expressions making life so much harder for them. 
We turned to Wenta during the Covid-19 pandemic, understanding that wearing face masks was tremendously debilitating for the deaf and hard-of-hearing community, those with mental health issues or learning difficulties and many industries where seeing the whole face is important. Face masks cause a huge communication barrier. You are unable to read lips, see mouth patterns or notice facial expressions, which many rely on for visual cues. This leaves them more vulnerable and isolated from society. Face coverings also cause effective communication and service related problems for people in the workforce. Post-pandemic, many industries have continued to wear face masks, including those in the medical industry working with vulnerable people. An alternative to the traditional fabric face covering was needed.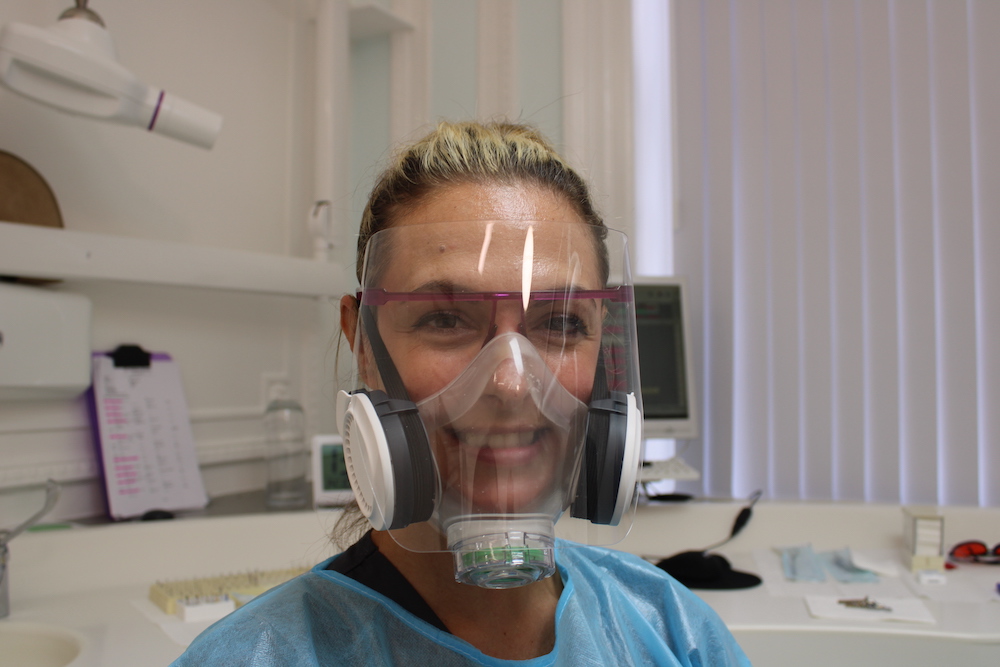 Helloface are passionate about sustainability – not making today's solution, tomorrow's problem. Here at Helloface we are committed to environmental sustainability - we prioritise protecting the planet by reducing waste and promoting reusability. We also place a strong emphasis on the well-being of our customers and the community. Our transparent face masks not only provide protection against airborne particles, but also promote clear communication and inclusivity for people who rely on lip reading or facial expressions. 
Overall, Helloface's products and values align with a commitment to both public health and environmental responsibility. Helloface is dedicated to making a positive impact on the environment and is aligned with the NHS long-term plan of delivering a Net Zero NHS. We have a strong focus on reducing our carbon emissions and are committed to achieving Net Zero by 2030. We promote sustainability by finding innovative solutions to reduce our carbon footprint and increase recyclability.
Our company's environmental commitments go beyond just reducing carbon emissions. We understand the importance of the 3Rs - reduce, reuse, and recycle - and have implemented programs to promote and encourage these practices throughout our operations.
We believe that by implementing environmentally conscious practices, we can play a crucial role in protecting our planet for future generations.
Wenta's advisors challenge your thinking, challenge your accounts and are experts in helping you focus on one thing at a time that often has a great impact. At first, this was difficult – why focus on this one thing when there are so many other issues that seem more pressing, but we've worked with Michael Martin for so long, that I trust him completely and have learned a great deal."
Wenta are delighted to continue to support Helloface and look forward to the next step in their journey!