BBC Three Counties Radio talks to Wenta's CEO, Ed Jordan
Ed talks to Roberto Perrone about Wenta's Government petition to support small businesses during the COVID-19 crisis and why it's so important.
Listen back to Wenta's CEO, Ed Jordan, talking to Roberto Perrone on BBC Three Counties radio show yesterday, spreading the word of our Government petition to extend cash grants to small businesses that fall outside of the SBRR support (Small Business Rates relief).
#SmallBusinessCrisisNow
Go to 3hrs 19mins:
Here's just some of the highlights from Ed's powerful message that he shared with Roberto and the BBC Three Counties Listeners:


"It's worth pointing out that everybody knows somebody who's either in a small business or who runs a small business because there are 5.8 million small businesses in the UK and they are facing situations where their income dry up overnight... a cash grant would go a long way..."
"One of the messages that I personally want to send out, as someone who supports small businesses day-in and day-out, is we should stop seeing business support as a cost and we should see it as an investment that pays back..."
"We only started on the 11th of April and we are heading for 20,000 signatures already..."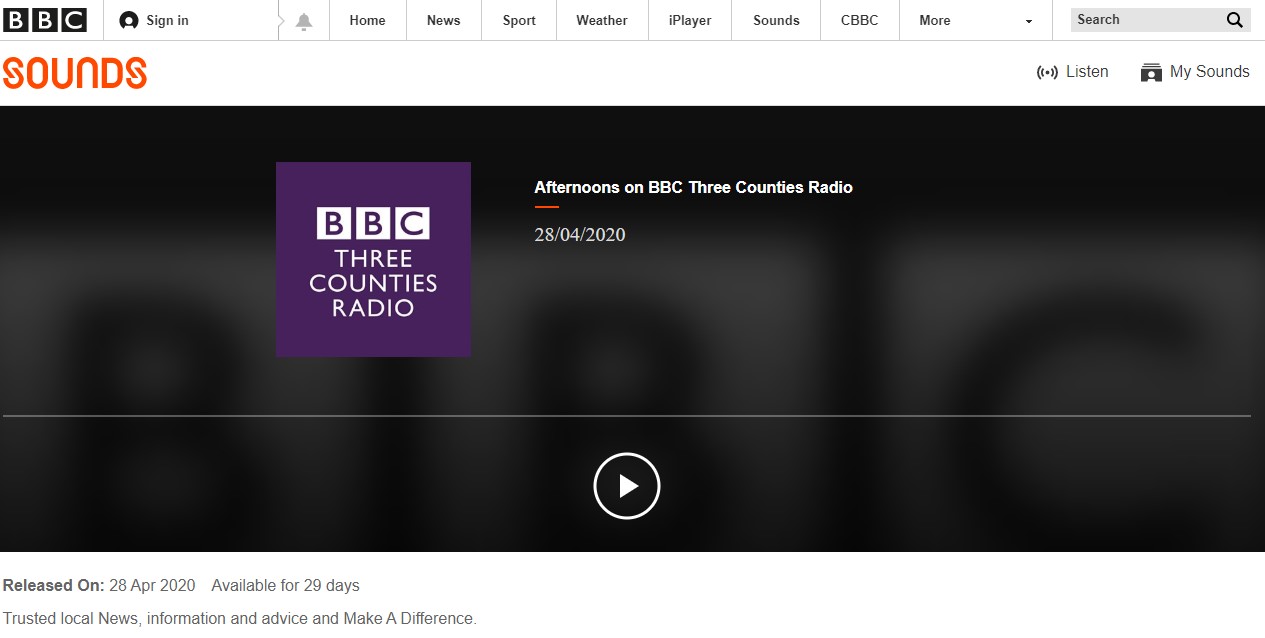 Looking for new workspace?
;