My business journey: Julianne Ponan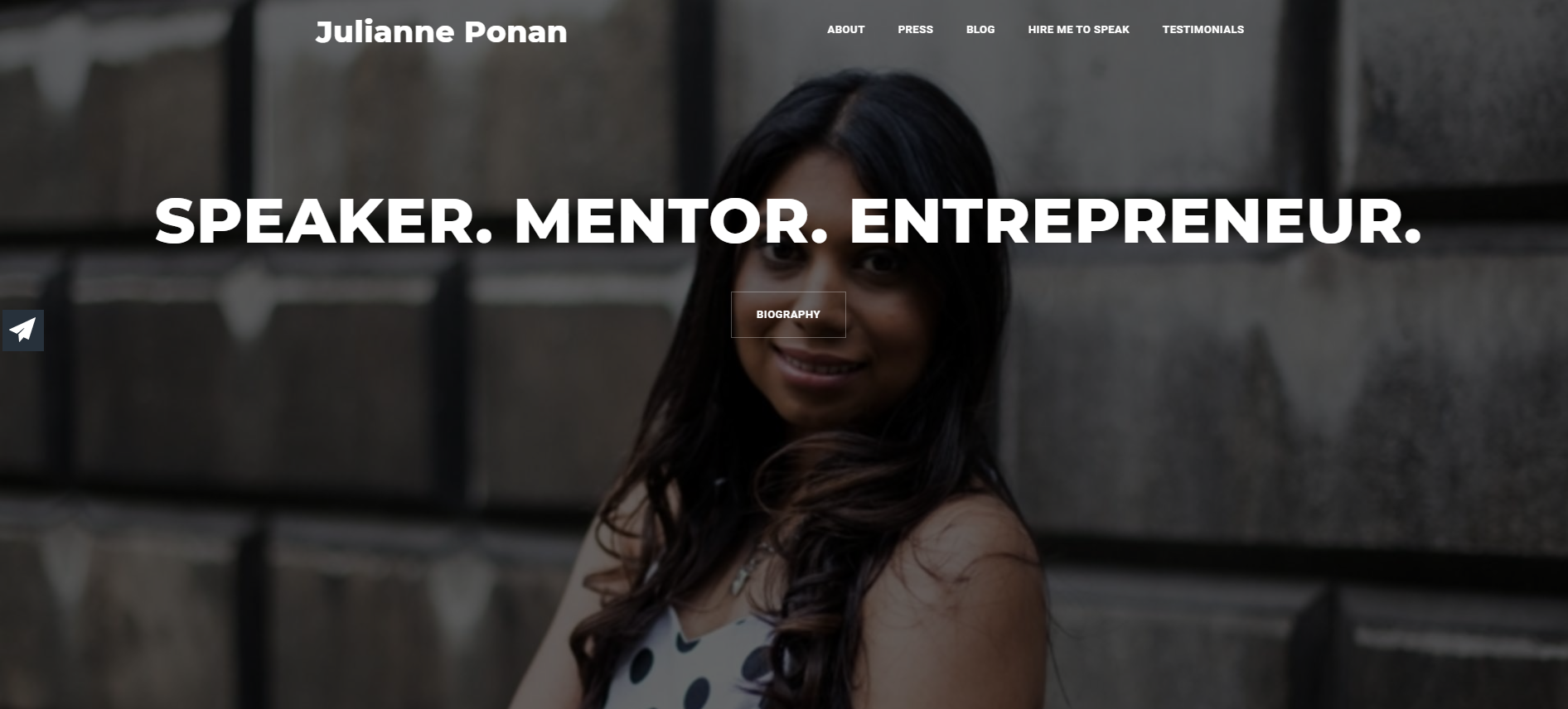 We are passionate about helping small business owners celebrate their achievements by sharing the story of their business journey. We hope that these real stories, like the one you are about to read, will inspire you and if you would like to share your journey with us please do get in touch.   
With a degree in Business Management and Finance, straight out of university, Julianne Ponan started her journey working abroad in Beijing for an investment banking firm. 
A year later in 2012 at 22 years old, Julianne was back in the UK and became owner and CEO of Creative Nature a superfood brand. She has suffered from anaphylaxis since she was 2 years old which is why she focused on Creative Nature launching a range of free-from foods with good nutrition. Within an 18-month period, she had put the company back into profit, raising the brand's profile and launching new product lines 
In the last year, Julianne has taken Creative Nature from strength to strength launching the brand into Ocado. Creative Nature is at the forefront of 'superfood' and 'free from' innovation, launching completely unique baking mixes that push the boundaries of healthy home-baking. Julianne secured a launch into 1200 Lloyds pharmacies (being the only snack bar launched) and selected Asda stores with her baking mixes and snack bars. She is also the youngest winner of the National NatWest Everywoman Artemis Award for Women Entrepreneurs. Julianne also won 3 awards in FSB Surrey Business awards for Young Person in Business, Real Life Entrepreneur and Overall Winner, she was Director of the Year at the Toast of Surrey Awards and was voted by the public as the Guardians Leader of the Year. 
Creative Nature has also received the seal of approval from former Dragons Den star Theo Paphitis awarding them with an SBS Award. 
This interview with Julianne took place on the 4th of January 2017.  
Thanks for joining us today. For those that don't know could you just explain to us what it is you do?  
I own Creative Nature which do a range of free-from products, snack bars, superfoods and baking mixes. You can find our products in Ocado, TKMaxx and many other stores. I am also a mentor for Virgin Start Up.  
Can you tell us a little more about your background and what inspired you to become owner and CEO of Creative Nature Superfoods?  
Sure, I suffer from anaphylaxis to nuts and certain additives, syrups etc and there was nothing out there that catered for me to eat and my parents worried too. I wanted to create something healthy and Creative Nature Superfoods was born!  
What have been the biggest challenges with Creative Nature and how did you solve these?  
There have been some huge challenges with cashflow and scalability and I would even say being young and a woman had drawbacks when suppliers and customers wouldn't take me seriously.  
What type of financial and mentoring support did you receive?  
I didn't receive financial support as I was turned down by investors at the beginning. But I found other ways to help cashflow such as factoring and invoice financing.  In terms of support and mentors, I have had different mentors who have made an impact but one in particular is Eric Ho.  
What do you feel are some of the key ingredients to becoming a successful entrepreneur?  
1) Having the YES GENE 2) Surrounding yourself with like-minded entrepreneurs 3) Taking action 4) Get STARTED!  
How many hours a day do you work on average?  
Probably too many! It's important though to make times for breaks in the day to ensure the work is productive.  
What does success look like to you?  
Success is all about perspective, so for me I am building Creative Nature and my product serves a purpose, is a well-known brand and enables me the freedom to do what I love – travelling, speaking, mentoring.  
You have won various awards – what would you say is your proudest business moment so far? 
There are probably two - running into the supermarket and seeing my product there and buying it!  My second one would have to be winning the Guardian Leader of the Year Award voted by the public.  
What do you think the current environment is like for people looking to start up a business today?  
It's a great time with so much help! Entrepreneurs are thriving and there is so much innovation it is incredible.  
What does the future hold for you? Anything exciting we should keep a look out for?  
Creative Nature is growing fast, we will be increasing our team and innovating the market so watch this space!  
 For further details on Julianne Ponan visit www.julianneponan.com 
Please note: This interview took place on the MiVentures platform which is owned and managed by Wenta.
We're here to help. Get in touch.  
Book your free appointment below:
;