My business journey: Laura Ash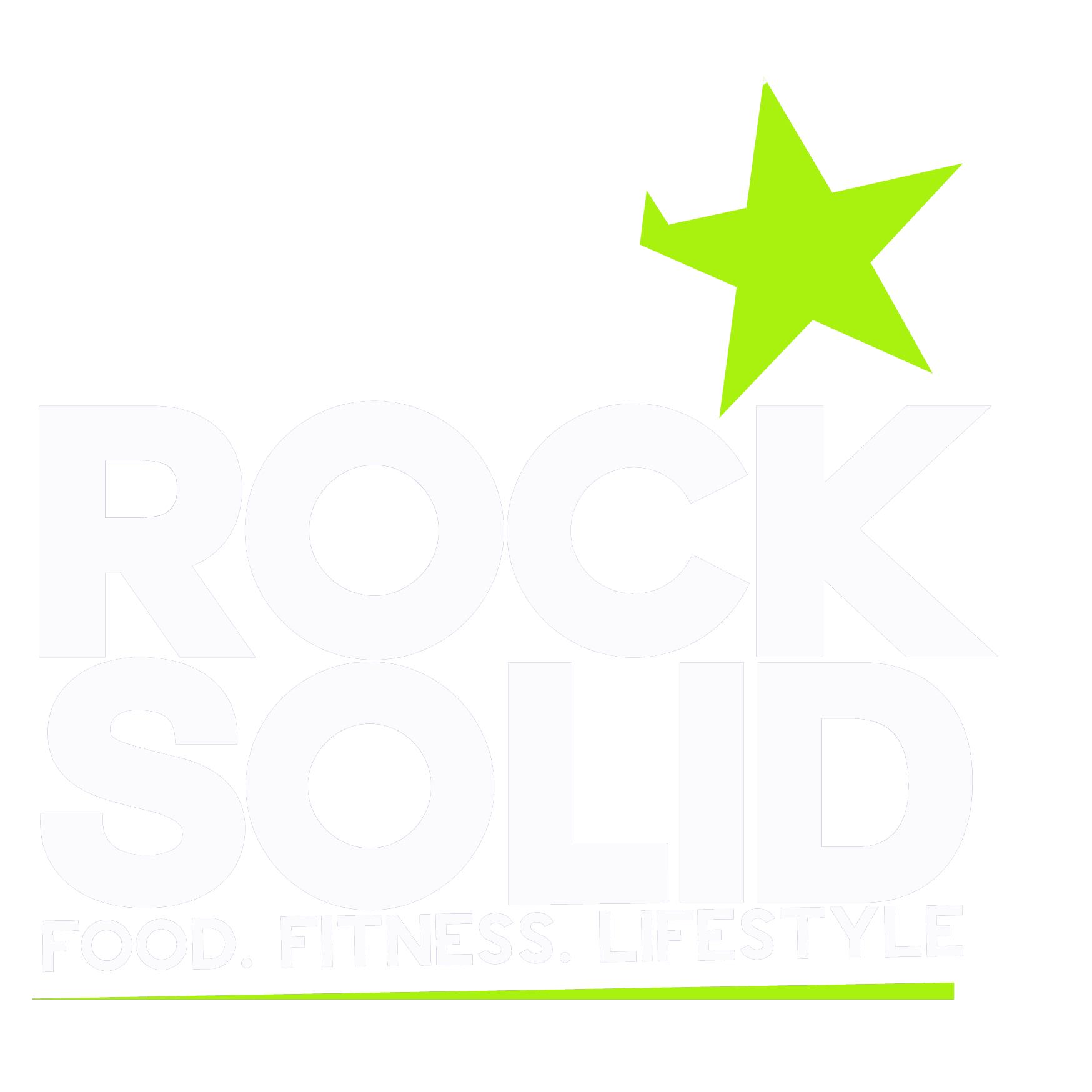 We are passionate about helping small business owners celebrate their achievements by sharing the story of their business journey. We hope that these real stories, like the one you are about to read, will inspire you and if you would like to share your journey with us please do get in touch.   
Laura Ash set up Rock Solid her with husband, Barry, to help change people's lives by creating healthy sustainable lifestyles for their clients. They offer a specialised service to their clients ranging from creating bespoke 1-2-1 packages tailored to individual needs based on nutrition, exercise and wellbeing, to bespoke meal plans, personal training and an exclusive membership subscription site. 
Over the past three years they have worked with a wide variety of people from all over the country and internationally, including Rehan Jalali who has trained the likes of Ben Affleck, Bruce Willis and Nicole Scherzinger.  Rock Solid also works closely with Jessie Pavelka as his Health and Nutrition advisors. 
Laura and Barry have also embarked on the journey of writing a children's book. In 14 years' time it is predicted that over half of this country is going to be obese, so they are working with Shepway Sports Trust to go into local schools to be able to help kids understand where their food comes from and how it affects their body. 
This interview with Laura took place on the 7th of December 2016.  
Could you first explain to us what it is you do?  
We are health and lifestyle coaches who help people get fit bodies and fit minds, to throw away the scales and BE who they want to be.  For us mind growth is key, especially when it comes to who you are and how you see your body and your lifestyle. We speak to so many people who have lost weight and are still not happy.  This is because they have mastered a fit body perhaps but NOT a fit mind.  
Can you tell us about your background and what inspired you to set up Rock Solid?  
I was medically retired from Kent Police in 2013 as I was unable to carry out my duties. We understood the direct correlation between having good nutrition, exercise and also having a good mindset. We wanted to create that for others, so I started Rock Solid to help people take back control of their lives both physically and mentally.  
Can you explain more about your lifestyle coaching and what it includes?  
We get to the core of the issue which is causing our clients' pain, be it on a FB live, group coaching or 1-2-1. So many of us nowadays have a bad pattern of programming that is running which compiles gusto eat/drink/think negatively about ourselves.  So we literally break it down cognitively with the client to understand their behaviour and how it compels them. The results that we get are life-changing for them. For us education is KEY and the best sort of education is about you! Powerful stuff.  
How do you advertise or promote your business?  
Most of ours is social media and word of mouth. Having worked with Jessie Pavelka has opened our client base to the rest of the UK.  
What have been the biggest challenges of setting up your business?  
Self-belief.  100% knowing our own self-worth and not being afraid to reach outside of our comfort zone. We have no business training at all. We just have a passion to help.  
What type of business support have you received? 
Up to the present moment we have not needed any help from external sources. However, I am sure with our schools' project getting bigger that we will be supported by these guys.  
How many hours a day do you work on average?  
We work very hard. We usually work 7 days a week and don't have "days off" as to speak.  As we promote a balanced lifestyle, it is important however that we take time out and we no longer feel guilty for it.  
What has been your proudest moment in business?  
Everyday we are proud of what we have achieved and the people we inspire. We have received a lot of accolades and recognitions. However, I think the proudest moment is when we decided to take the leap to go it alone. It took a lot of courage to do that from government jobs with steady wages.  
What advice would you give to other entrepreneurs looking to set up their own business?  
Just do it! Follow your passion and not the ££. Believe in yourself and what you do. Enjoy the ride and have fun with it - but most of all take action and stop talking!  
What does the future hold - any exciting plans in the pipeline?  
We have some exciting new projects coming up to further our passion of helping people be fit in body and mind.  Our book is set for sale in December and our schools' projects are taking off. We are set to train other personal trainers in our philosophy to build an army of like-minded trainers  
For further details on Rock Solid visit www.rocksolid4life.com 
Please note: This interview took place on the MiVentures platform which is owned and managed by Wenta.
We're here to help. Get in touch.  
Book your free appointment below:
;