We are passionate about helping small business owners celebrate their achievements by sharing the story of their business journey. We hope that these real stories, like the one you are about to read, will inspire you and if you would like to share your journey with us please do get in touch.   
Homefans is a travel operator providing unique football experiences beyond the 90 minutes for international football fans.  The start-up was set up by co-founders Daniel Velasquez and Luke Verbeek who are filling the gap for millennial travellers who are experience-savvy but don't want to tap into the expensive hospitality option.  They design authentic and accessible experiences to help fans tick off their football bucket list. 
Since inception, the team have achieved revenue of £40k and built a community of more than 240 travellers. 
We interviewed Daniel on the 27th of September 2017.  
Could you firstly explain to us what it is you do?  
Homefans is a travel operator that creates unique football travel experiences - by fans for fans.   
We are changing the way football travelling is done, by focusing on experiences beyond 90 minutes.  
Can you tell us more about your background and what inspired you to set up your business?  
I worked for 8 years in Senior positions in the Management Consulting Industry in Colombia.  I quit my job, set up two businesses in Colombia and came to the UK to pursue my passion: Football.  
Homefans was born out of the frustration of the co-founders' personal experiences when travelling to watch football.  
Travelling fans usually feel isolated and don't enjoy the real matchday experience when hitting their destination.  
As there was no option available in the market, we came up with Homefans, offering unique football experiences on our trips.  
What makes your travel service unique and differentiates you from your competitors?  
We are filling the gap for millennial fans who are experience-savvy and want to experience football beyond the 90 minutes.  On our trips, groups go to pub nights, meet locals or even play football at the club's training pitch.  
We design authentic and accessible experiences to help fans tick off their football bucket list.  
What have been the biggest challenges of setting up your business?  
Up until now, the company has been fully bootstrapped. Hustling on the side and building the brand in our spare time has been quite a ride.  
We've faced a series of cash flow challenges, but they now have improved thanks to stronger partner relationships.  
What type of financial and mentoring support have you received?  
We haven't received any financial support so far, but have advisors who support us in our journey.  
We have now launched an equity crowdfunding campaign to speed up growth.  
The support has been incredible. We've reached 73% of our target in 11 days!  
We still have plenty of SEIS & EIS allowance available for investors and very attractive rewards like UCL Final tickets.  
How do you plan on using the funds from your crowdfunding initiative?  
We aim to raise seed capital and allow Homefans to make the next step towards growth and build our brand online and offline.  
Most of the funds will be used for the marketing strategy, to launch new trips and some legal and admin aspects  
How many hours a day do you work on average?  
On average we work 9 hours a day on Homefans to grow the brand and establish the network within the football industry.  
We have an international team and travel with the groups, so we can work from anywhere.  
What would you say is your proudest business moment so far?  
Our recent trip to Glasgow for Old Firm, playing a 7-a-side afterwards at the club's training centre has been an incredible experience.  
In your opinion, what are some of the key characteristics behind becoming a successful entrepreneur?  
There's no overnight success. For most successful entrepreneurs it's a combination of hard work, persistence, assertiveness and even luck.  
What advice would you give to other entrepreneurs looking to set up their own business?  
It's not only about coming up with a great idea. Most of the time, the chance of a startup to be viable relies on real execution.  
And above everything else, be patient. Most of the time it takes time and persistence.
For further information on Homefans visit www.homefans.net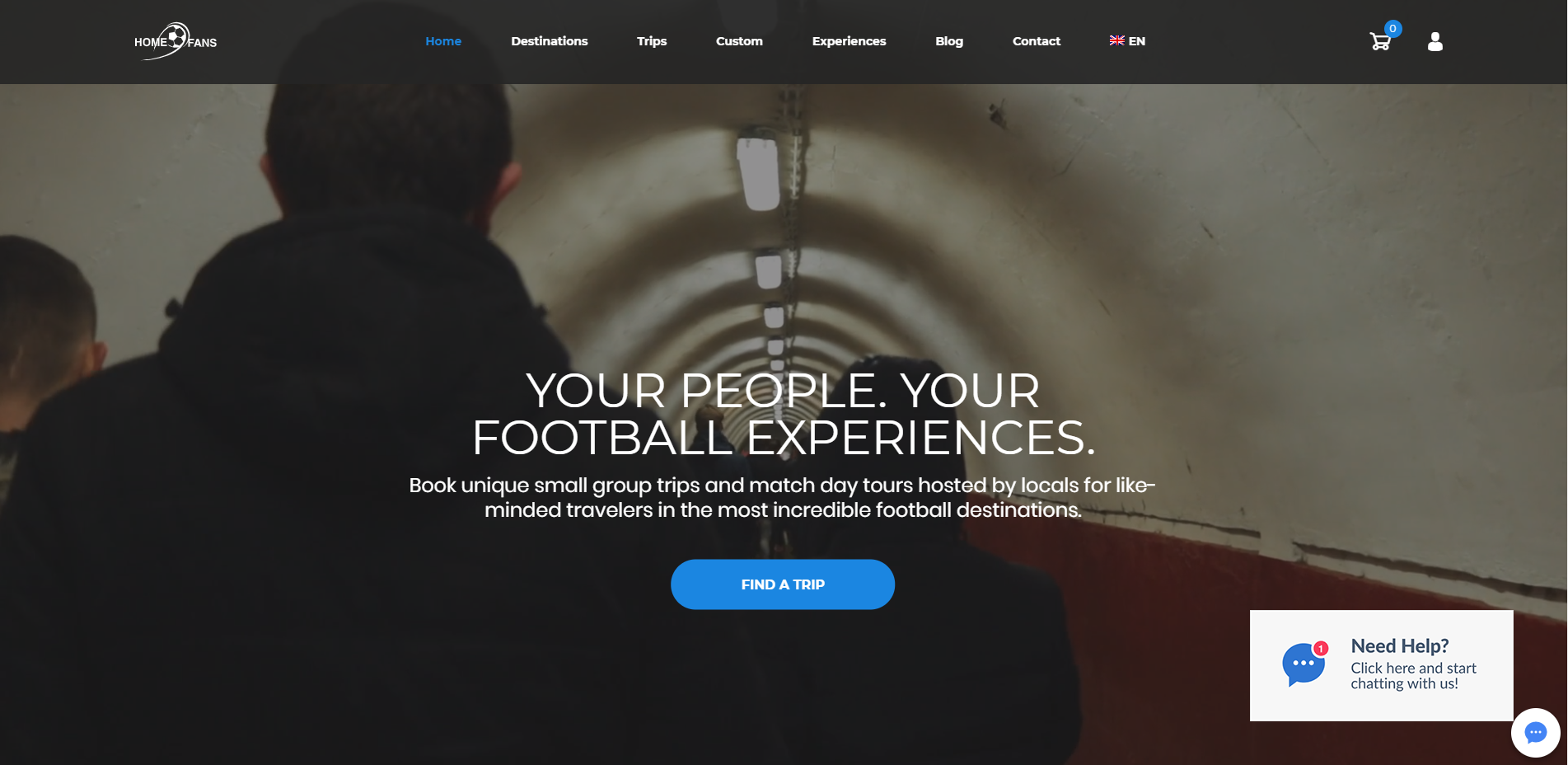 Please note: This interview took place on the MiVentures platform which is owned and managed by Wenta.