We are passionate about helping small business owners celebrate their achievements by sharing the story of their business journey. We hope that these real stories, like the one you are about to read, will inspire you and if you would like to share your journey with us please do get in touch.   
Brother and sister team, Gemma and Paul Young officially launched their business Settled in 2016. Since then Settled has listed over £500m of homes saving homeowners over £6m in fees.  An online property platform with a mission to create the best possible experience for buyers and sellers; beyond a model that focuses on getting as much money from every single stage of the process to a place where people are in control and where technology helps them achieve the perfect completion scenario - all at a lower cost. 
After graduating, Gemma spent time working in an estate agent in her early career, before joining Google where she stayed for many years, working across three continents. Inspired by technology's transformative power, Gemma and Paul saw a gap in the property market for a consumer-powered real estate model.  They continuously witnessed their friends and family go through common and seemingly avoidable stresses and strains when buying and selling homes. They felt passionate that this process could be improved and decided this had to be their cause, so they took the plunge and launched Settled - an online platform to simplify and complete the home transaction model by removing third-party agents and connecting home sellers and buyers.  
Gemma's passion is to help real estate transactions to become perfect and that means inexpensive, transparent, accessible and stress-free. Settled does exactly that - it helps people to feel more 'Settled'. 
Gemma has been recognized for her leadership in the company, and earlier in June 2017, was selected to take part in the London Mayor's International Trade Mission to Silicon Valley - an initiative connecting UK businesses to leading US investors and founders. Most recently, she was shortlisted as a finalist in the Forward Ladies National Awards - the largest celebration of successful women throughout the UK.  
This interview took place on the 25th of October 2017 
Could you explain to us what it is you do?  
Settled unites buyers and sellers in the home transaction journey, giving them the power to interact and make choices.  
In connecting people, we're helping reduce fall-through rates, strengthen chains and accelerate the home transaction journey.  
Can you tell us more about your backgrounds - and what inspired you to set up your business?  
We both spent time working in Estate Agents in our early careers. This industry intrigued us and we got to see 'under the hood' of the model 
We saw a gap in the property market for a customer-powered real estate model and launched Settled to give people more control.  
What is unique about your home selling and buying service? 
Tech is absolutely at our core and customers experience a service that feels quite different to conventional methods in property.  
With Settled , buyers and sellers are connected in a complete experience - every step is transparent, saving them time and money.  
What have been the biggest challenges of setting up your business?  
We saw many challenges at the start of Settled and had to consider what features of the property platform to work on first.  
Building strong processes and features takes time - the biggest challenge for us was to make sure we focused on the priorities.  
What type of financial and mentoring support have you received?  
We have a great team of advisers and investors who have guided us through our journey and continue to support us as we grow.  
What would you say is your proudest business moment so far?  
One of the most exciting milestones for us, in the early days, was when our first customer completed the sale of their home.  
They went completely through the Settled process and they called us after to say thank you!  
We're now helping hundreds of wonderful and connected customers experiencing what it feels like to sell their home in an assured and peaceful way.  
Any business regrets at all? Looking back, anything you'd have done differently?  
Not being too hard on ourselves! Starting a business is challenging - there are inevitable ups and downs that come with the journey.  
What do you think the current environment is like for people looking to start up a business today?  
The start-up scene in London is flourishing and it's great to see so much investment coming in particular to the PropTech sector.  
What does the future hold? Any exciting plans we should keep an eye out for?  
We'll continue to improve our technology and to empower customers with our product.  
Our mission is to connect buyers and sellers more deeply throughout their #home transaction journey.  
What advice would you give to other entrepreneurs looking to set up their own business?  
Focus on developing a viable business model that connects with your passion and solves a real problem.  
This passion and your 'why' will drive you and help you focus your team on your reason for being.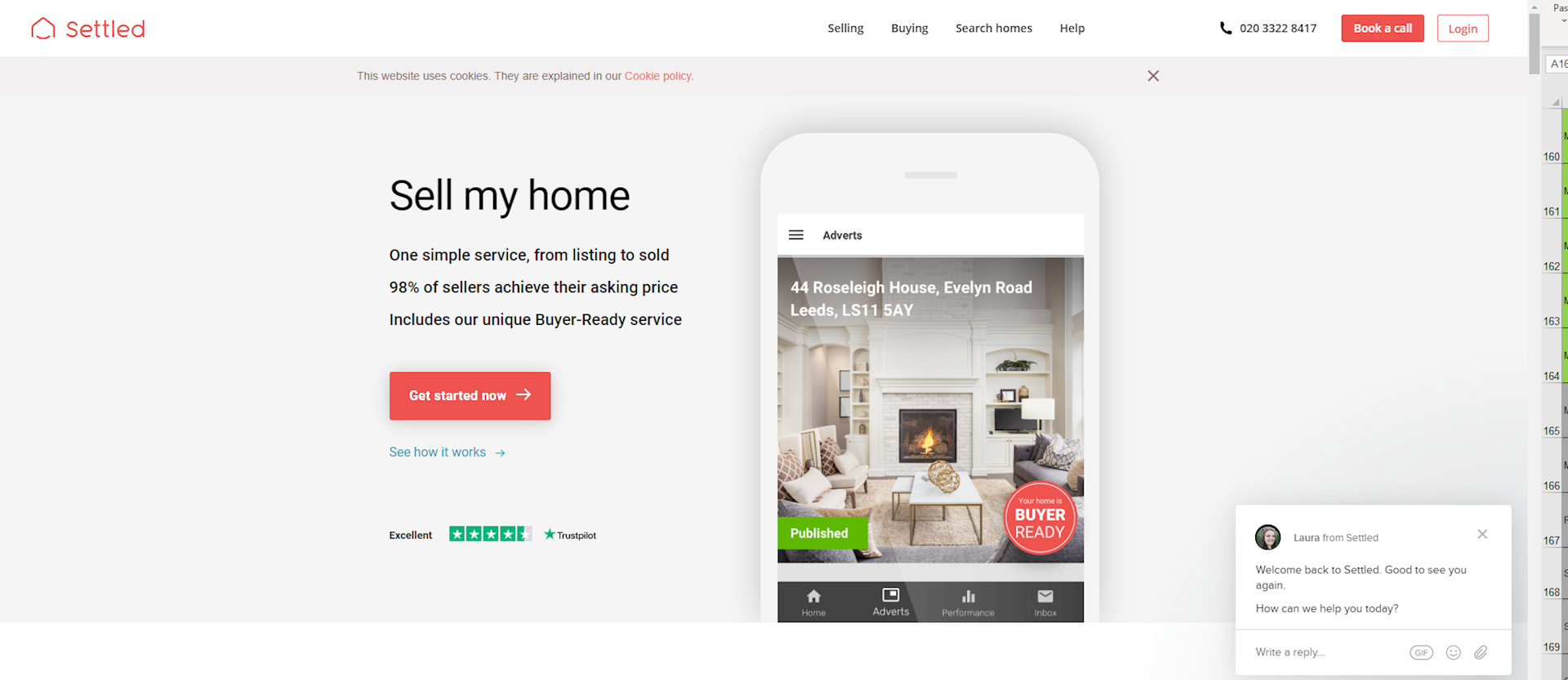 For further details on Settled visit www.settled.co.uk 
Please note: This interview took place on the MiVentures platform which is owned and managed by Wenta.
We're here to help. Get in touch.  
Book your free appointment below: