Get Your Business Visible with Google Digital Garage: Webinar
Get your Business Visible on Google with Google Digital Garage
About this event
Wenta are delighted to announce a new partnership with Google Digital Garage, offering Get your Business Visible on Google via live webinar.
Learn how to increase your visibility to reach more people online.
For anyone who wants to get their business more visible online. Discover what search is and create a listing for your business on Google Maps. You'll learn how to use the Google My Business platform to manage your business presence on Google.
1. Understand how search works
2. Set-up a Google My Business listing
3. Manage your listing on Google
About Google Digital Garage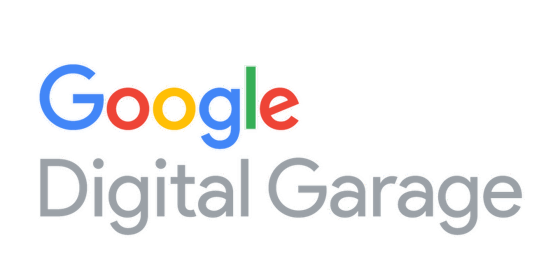 Google Digital Garage is one of Google's flagship investment programmes in the UK, providing free digital skills training to individuals and businesses. 
Since its launch in 2015, they have visited more than 500 villages, towns and cities across the UK and trained over 400,000 people face-to-face and online.
This is part of Google's wider European initiative: Grow with Google, to provide products, training and tools to help one million Europeans find a job, develop their career or grow a business. 
With the Google Digital Garage webinar series, you can access free live training designed to help grow your business, jump-start your career or develop new skills - all from your own home.
The live webinars are absolutely free to attend and open to everyone - delivered by expert Google Digital Garage trainers ready to help and support your learning, whatever your goals. 
Data Collecting:
Information collected here will be processed by Wenta and shared with our Programme partners such as Hertfordshire LEP, Watford Borough Council, Stevenage Borough Council and Ministry of Housing, Communities and Local Government for Programme data reporting purposes only. Data that is collected here will be used to provide further business advice and support information to you. Please visit Wenta's Privacy Policy for more information.
If you do not wish for your data to be used for marketing purposes such as the Wenta Mailing List, please ensure you do not select the relevant box for the Mailing List 'opt-in'.
Data Sharing:
We have data sharing arrangements in place with Programme and contract partners such as Hertfordshire LEP, Watford Borough Council, Stevenage Borough Council and Ministry of Housing, Communities and Local Government, who we work with to provide certain services to you. Under data sharing arrangements, certain personal information is shared for a specific purpose. The local authority or organisation receiving the information must only use that information to carry out that specific purpose, and keep your data safe and secure. Please visit Wenta's Privacy Policy for more information.
Wenta Webinar FAQ
How can I book onto a webinar? 
Webinars are booked online via www.wenta.co.uk using Eventbrite as the booking system. You do not need an account but you will need to provide your contact details to make a booking.  
Will I receive reminder emails? 
You will receive a confirmation email at the time of booking. Reminder emails are sent 2 days, 2 hours and 10 minutes before the event.  
When will I receive the link to join the webinar? 
Your reminder emails will contain the link to join the webinar. There are no passwords to join, you just need to click the link. 
What time do I need join? 
We start the webinars at the time advertised, we recommend you log in a few minutes early to ensure you do not miss any of the content.  
Will I be able to ask questions? 
If you would like to ask questions you can do by using the chat box or the "raise your hand" feature.
Can I watch back the webinar? 
All webinars are recorded you so can catch up anything you may have missed.
Will I be able to turn off my microphone and camera? 
As we record our webinars it's optional if you would like to have your camera and microphone on. However, you can ask questions throughout the session using the chat box.
Will I get a copy of the slides? 
After each webinar, a copy of the slides and recording is sent to all delegates that were in attendance.