Finance and Bookkeeping For Your Small Business: A CPD certified webinar
An introduction to understanding and managing the finances of a business - A CPD certified webinar
Who is this webinar for?
This webinar has been designed as a beginner's guide for businesses, focused on the subject of Finance and Bookkeeping.
Overview:
For a business to succeed the finances must add up. This workshop gives you an understanding of the financial implications of running your own business. It also teaches you bookkeeping to an acceptable standard for the Inland Revenue (HMRC).
Agenda:
Legal Status of Business and Basic Bookkeeping
Considering the Legal Status of your business, covering pros and cons of each 'format of business'
Introducing you to the fundamentals of the basic bookkeeping process
BREAK / Optional networking time
Cashflow, Profit and Loss:
Profit and loss forecasting and management; how to determine the profitability of your business
Cashflow forecasting and management; understanding the cash required to start up and run your business
The importance of both in ensuring your business is on an even keel financially
BREAK / Optional networking time
VAT, NIC, Personal and Business Tax:
VAT – thresholds, registration, recording and returns
NIC – reviews all classes of NIC – NIC1, 2 and 4
Taxation – covers personal taxation and company (corporate) taxation
Please note:
The breaks have been designed to coincide with a change in the webinar's focus area within the finance and bookkeeping. You can attend all three sections using the same link, or choose the parts that suit your needs.
This webinar is CPD certified.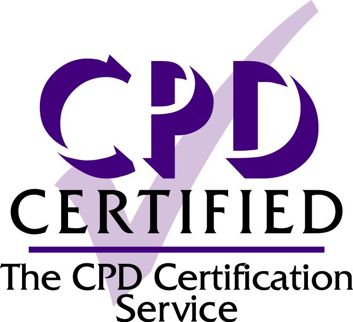 Book your timeslot For This Webinar below
Wenta Webinar FAQ
How can I book onto a webinar? 
Webinars are booked online via www.wenta.co.uk using Eventbrite as the booking system. You do not need an account but you will need to provide your contact details to make a booking.  
Will I receive reminder emails? 
You will receive a confirmation email at the time of booking. Reminder emails are sent 2 days, 2 hours and 10 minutes before the event.  
When will I receive the link to join the webinar? 
Your reminder emails will contain the link to join the webinar. There are no passwords to join, you just need to click the link. 
What time do I need join? 
We start the webinars at the time advertised, we recommend you log in a few minutes early to ensure you do not miss any of the content.  
Will I be able to ask questions? 
If you would like to ask questions you can do by using the chat box or the "raise your hand" feature.
Can I watch back the webinar? 
All webinars are recorded you so can catch up anything you may have missed.
Will I be able to turn off my microphone and camera? 
As we record our webinars it's optional if you would like to have your camera and microphone on. However, you can ask questions throughout the session using the chat box.
Will I get a copy of the slides? 
After each webinar, a copy of the slides and recording is sent to all delegates that were in attendance.