Build Your Personal Brand Online with Google Digital Garage: Webinar
We've partnered with our chums over at Google Digital Garage to bring to you this 'Build Your Personal Brand Online' free live webinar.
A tailored online presence can help attract new opportunities online, whether it's a shot at a new role or new customers for your business. If you're considering how to present yourself or your small business online, join us to learn about branding and ways to build your online profile. In this session you will learn:
How to define your personal brand
Steps to set up your brand presence
Ways to increase your online visibility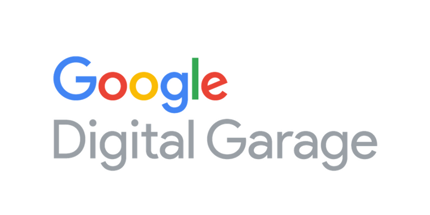 About Google Digital Garage Events:
Google Digital Garage is one of Google's flagship investment programmes in the UK, providing free digital skills training to individuals and businesses. 
Since its launch in 2015, they have visited more than 500 villages, towns and cities across the UK and trained over 400,000 people face-to-face and online.
This is part of Google's wider European initiative: Grow with Google, to provide products, training and tools to help one million Europeans find a job, develop their career or grow a business. 
With the Google Digital Garage webinar series, you can access free live training designed to help grow your business, jump-start your career or develop new skills - all from your own home.
The live webinars are absolutely free to attend and open to everyone - delivered by expert Google Digital Garage trainers ready to help and support your learning, whatever your goals.