A shareholders' agreement, also called a stockholders' agreement, is an arrangement among a company's shareholders that describes how the company should be operated and outlines shareholders' rights and obligations. The agreement also includes information on the management of the company and the privileges and protection of shareholders.
This article describes the fundamentals of shareholders agreements.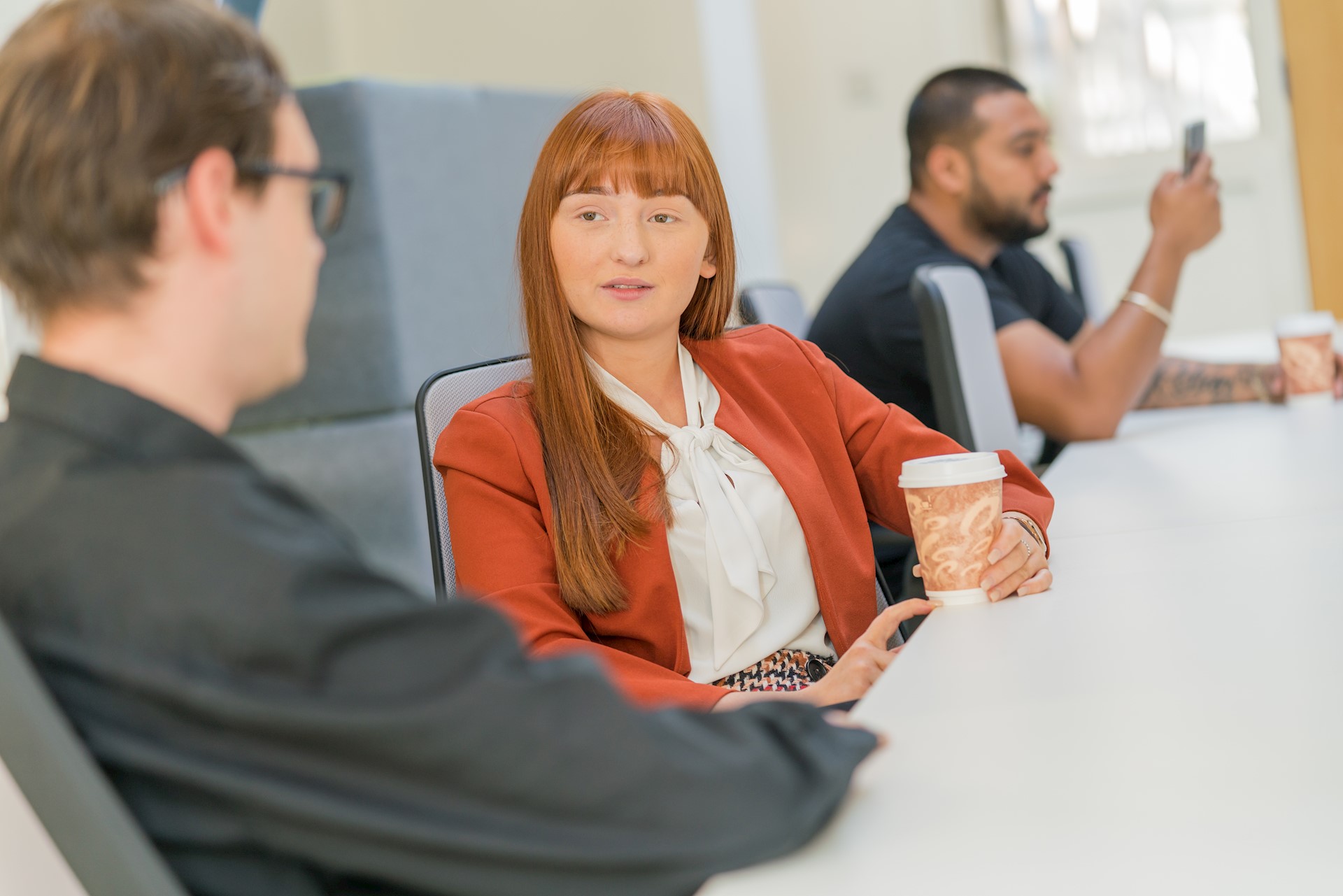 What is a Shareholders' Agreement?
A Shareholders' Agreement is an agreement which governs the relationship between some or all of the shareholders of a company. Shareholders' Agreements are generally private documents, unlike a Company's Articles of Association, which are available for public inspection at Companies House.
Do I need a Shareholders' Agreement?
The primary purpose of a Shareholders' Agreement is to provide protection for the shareholders of a company. It is therefore advisable for any company with two or more shareholders to consider putting a Shareholders' Agreement in place.
The key advantages and disadvantages of having a Shareholders' Agreement are set out be: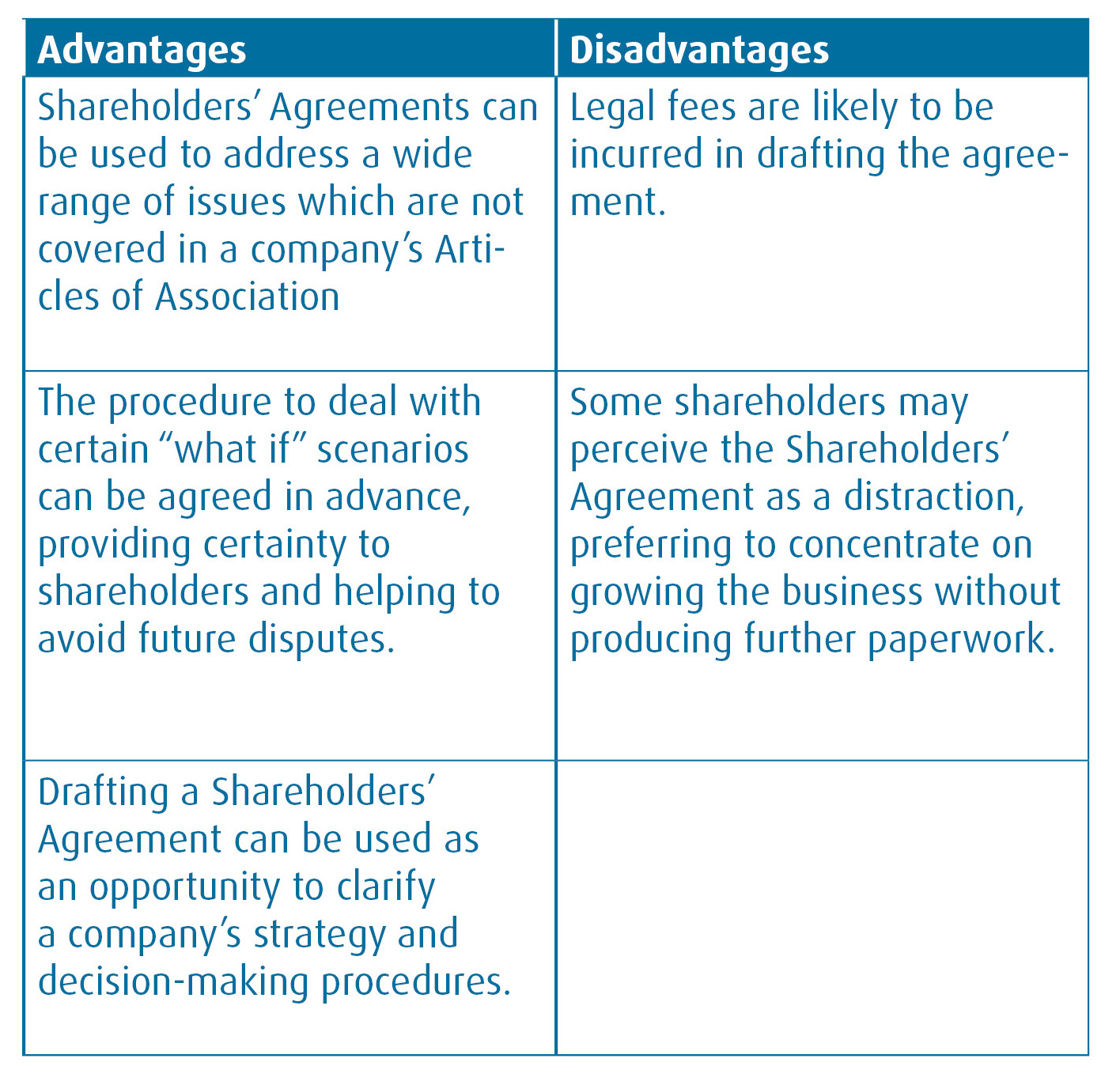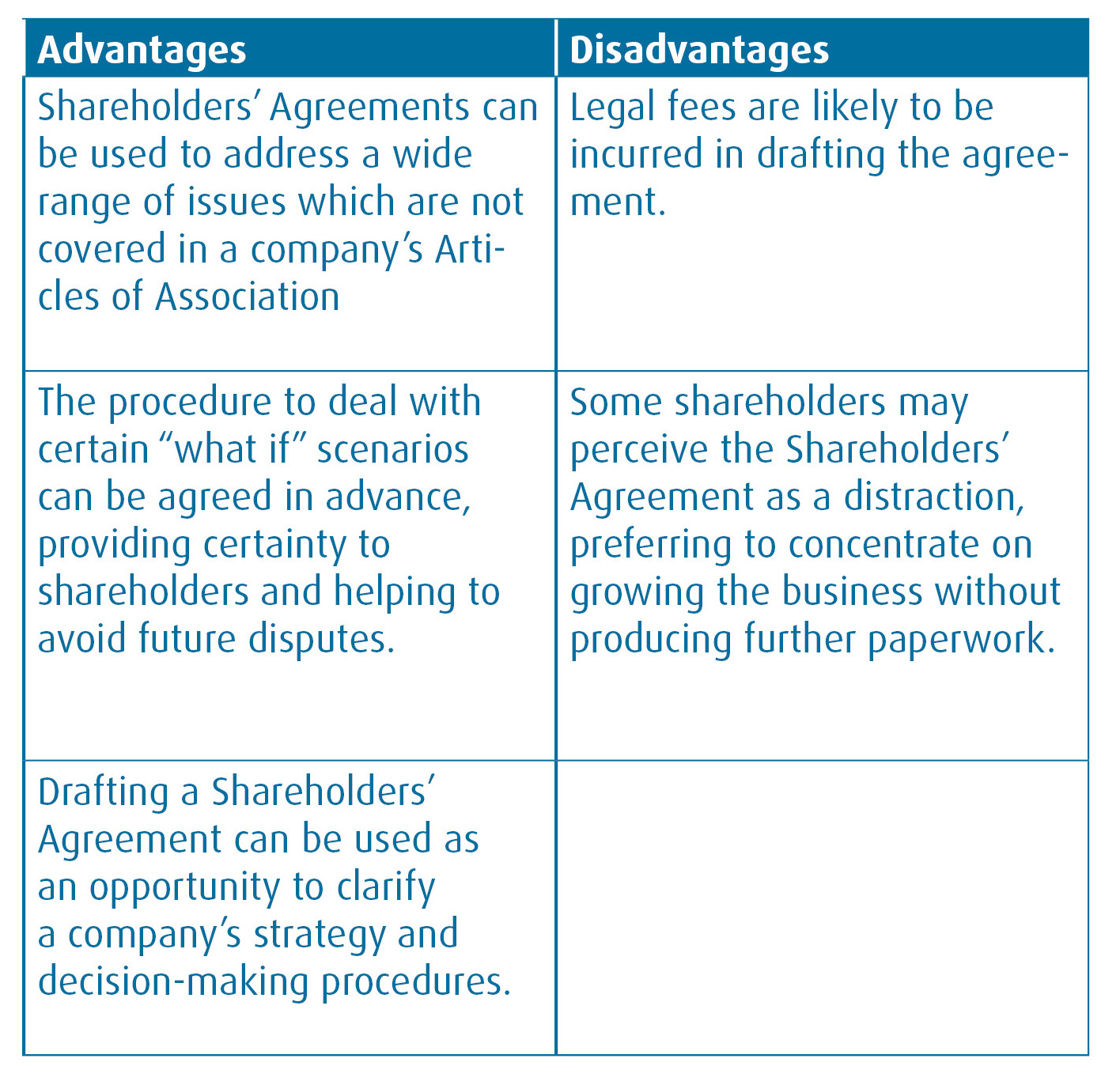 What are the types of issues which can be addressed in a Shareholders' Agreement?
Shareholders' Agreements are very flexible and should be tailored to meet the needs of a company and its shareholders. The following points give an indication of the types of issues which may be addressed by a Shareholders' Agreement: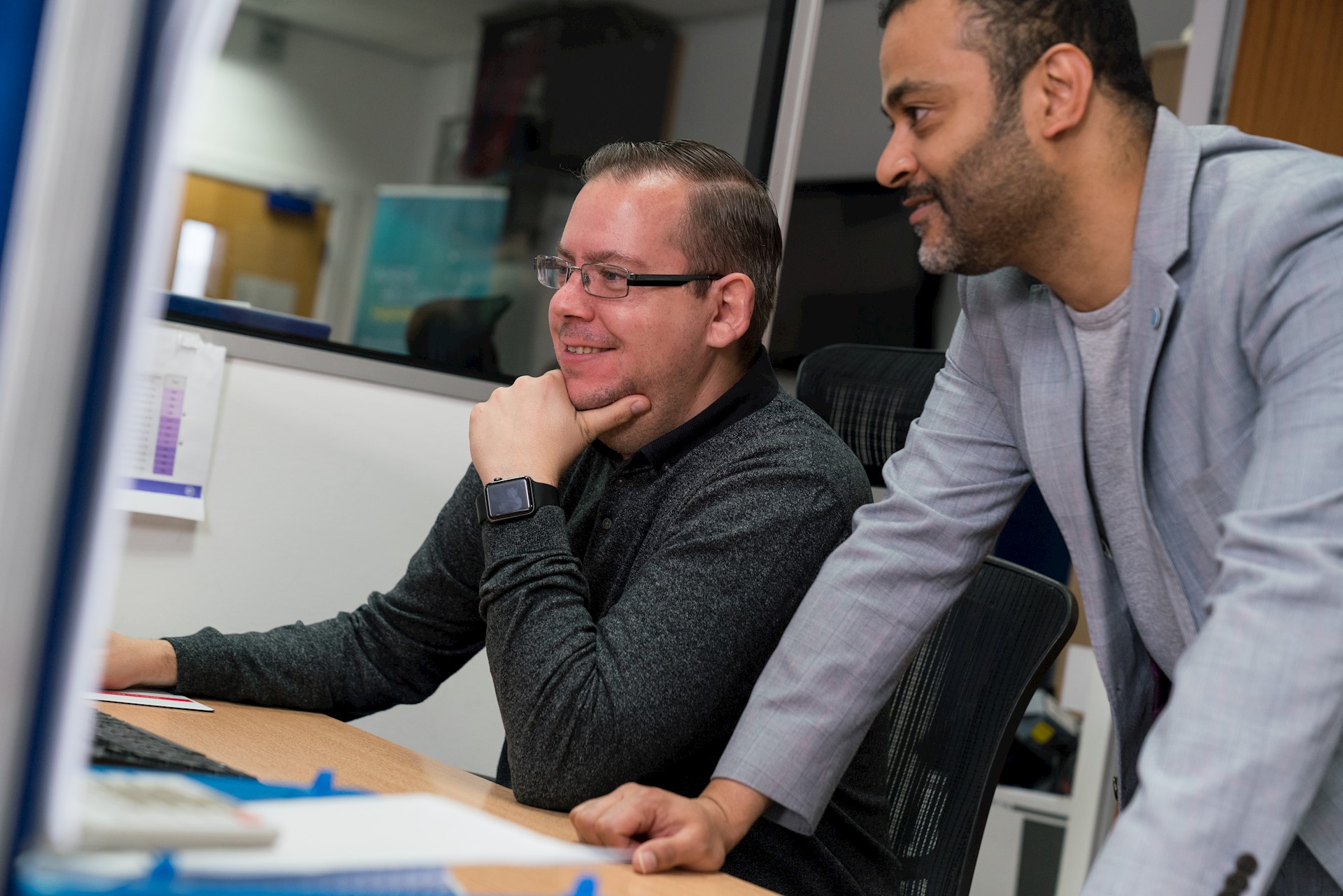 Transfers of shares: it is important to consider whether controls should be put in place around the transfer of shares. Most commonly, this involves introducing pre-emption rights, whereby shares must first be offered to the other shareholders before they are sold to a third party.
Shareholder death: again, consideration should be given as to what should happen if one of the shareholders dies. In such a scenario, the surviving shareholders may wish to have the option to purchase the deceased shareholder's shares, rather than finding themselves in business with the family members of the deceased. 
Decision-making: matters requiring shareholder approval may be set out in a Shareholders' Agreement.
Deadlock/conflict: a Shareholders' Agreement can set out deadlock provisions setting out the procedure for the resolution of any conflict between shareholders. This can be particularly important where a company's shares are held 50:50 between two shareholders. 

Dividend policy: some shareholders choose to include a dividend policy in a Shareholders' Agreement in order to avoid future conflicts with regard to the payment of dividends.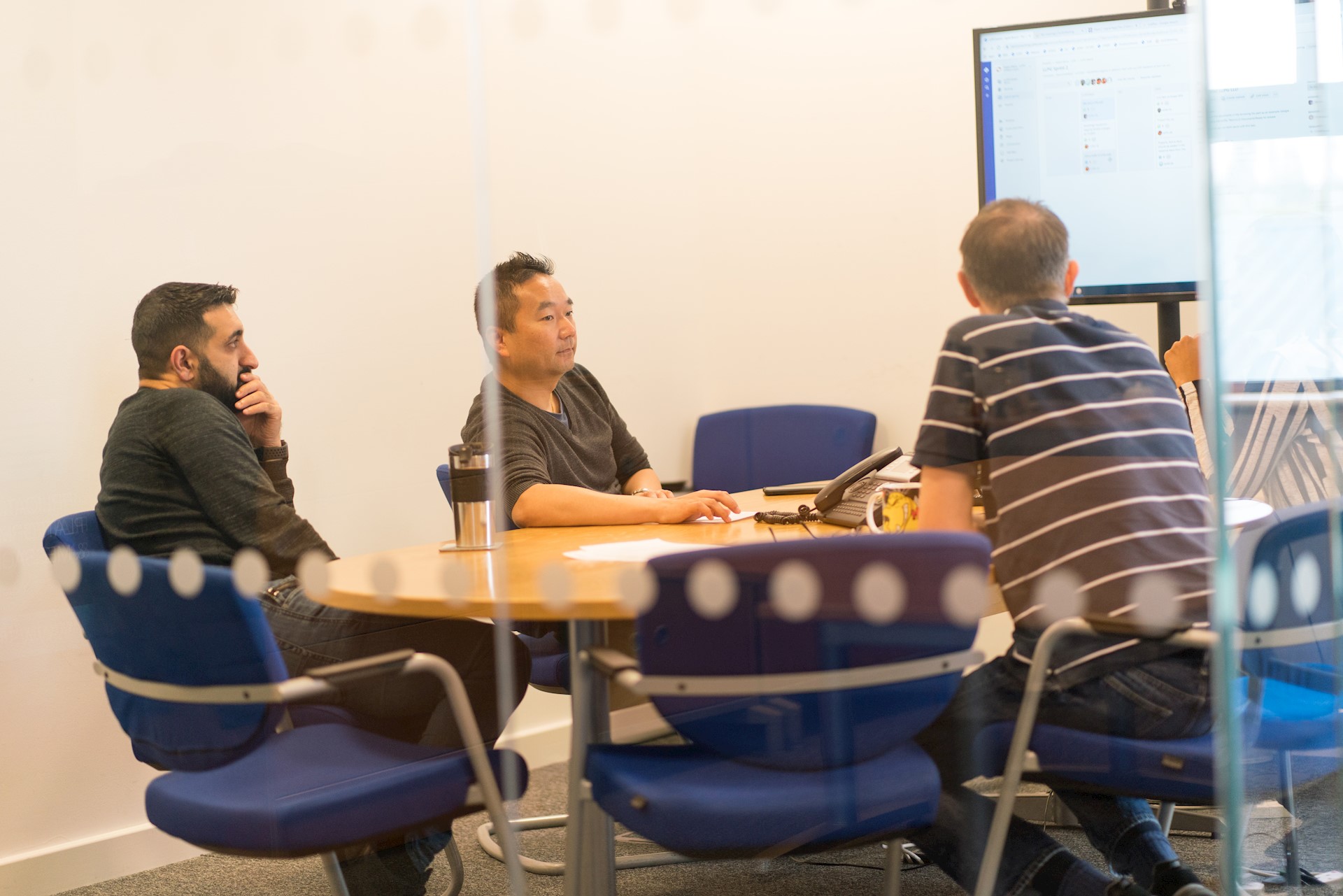 Shareholders' Agreements can therefore offer a number of protections for a company's shareholders and set out a framework for the running of a business. Taking the time to put a Shareholders' Agreement in place can be very worthwhile and certainly merits careful consideration.
Source: https://www.investopedia.com/terms/s/shareholdersagreement.asp
We're here to help. Get in touch.  
Book your free appointment below:
;