Dell Technologies -
IT for your business.
Get Dell.
Need new IT or upgrading your existing equipment for your business, Dell can help.
Not only with great equipment but with great support.
Wenta Clients get upto 20%! Even on selected sale items.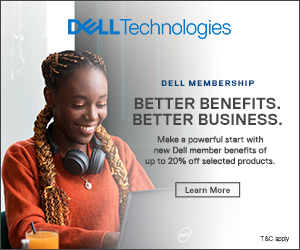 Got a question about growing your business? Book a 1-2-1 appointment with a business advisor, click here for details.