Aarti Parmar - Brand Strategist and Coach
Get Aarti Parmar.
Are you ready to take your existing business and brand to the next level?
Discover if your business is in need of a remarkable transformation with my FREE quick and insightful quiz: "Discover If Your Business Needs a Brand Makeover."
In just two minutes, this quiz will assess key aspects of your brand identity and strategy, providing you with valuable insights and recommendations to revitalise your business. Identify missing gaps and receive valuable suggestions for growth and success.
Take the quiz now and embark on a journey towards a stronger, more engaging brand that will captivate your audience and propel your business to new heights.
Your brand makeover awaits - click the link and get started today!
Bonus: Book in your free 30 mins call to go over your results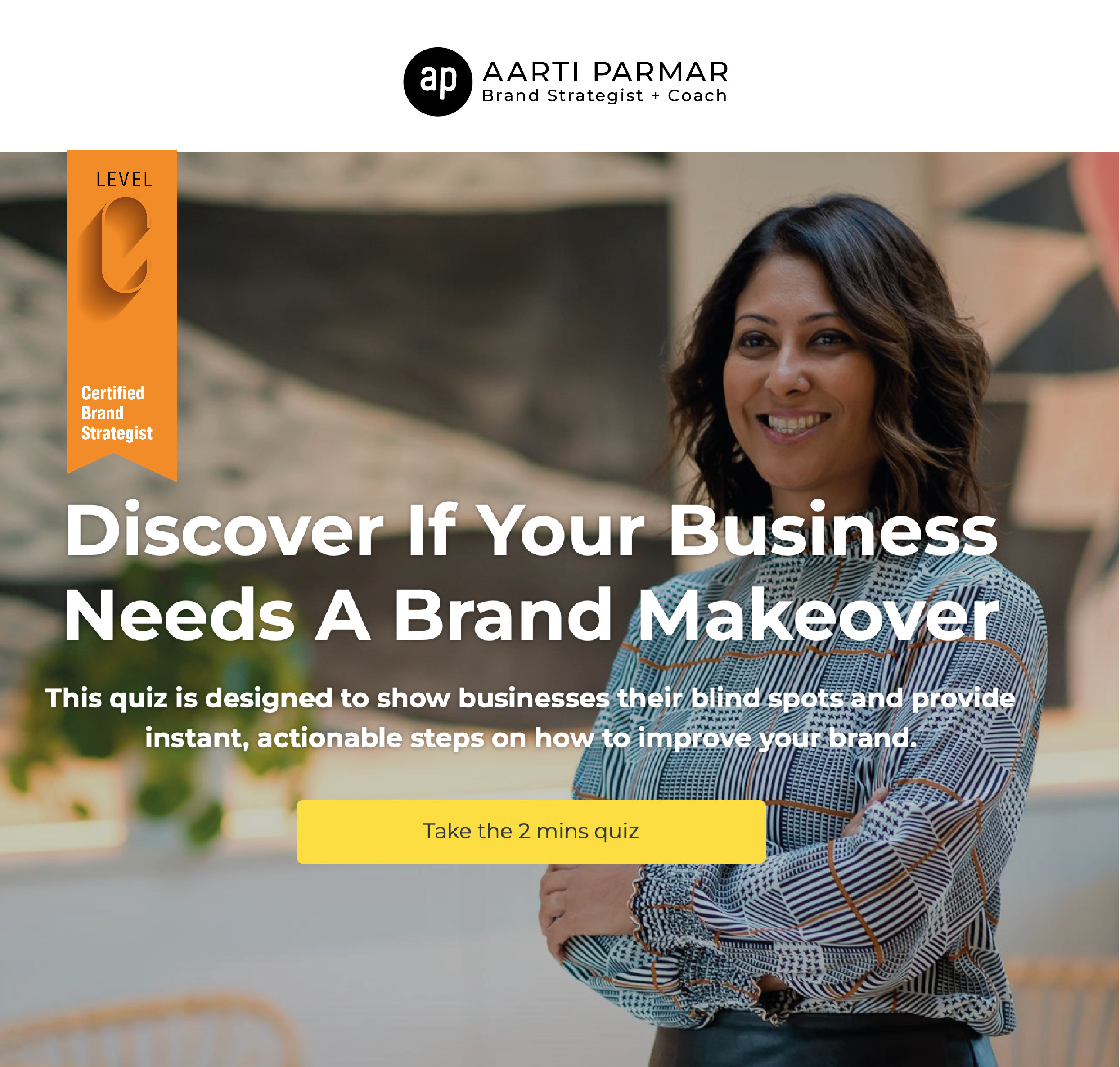 Need some help with your finance and bookkeeping? Click here to view our finance and bookkeeping free webinar!