Wenta has partnered with the Federation of Small Businesses (FSB), to support the small business community with a webinar focused on the hot-topic of cashflow, taking place on the 22nd July 2020. (Click here to go straight to book onto the webinar.)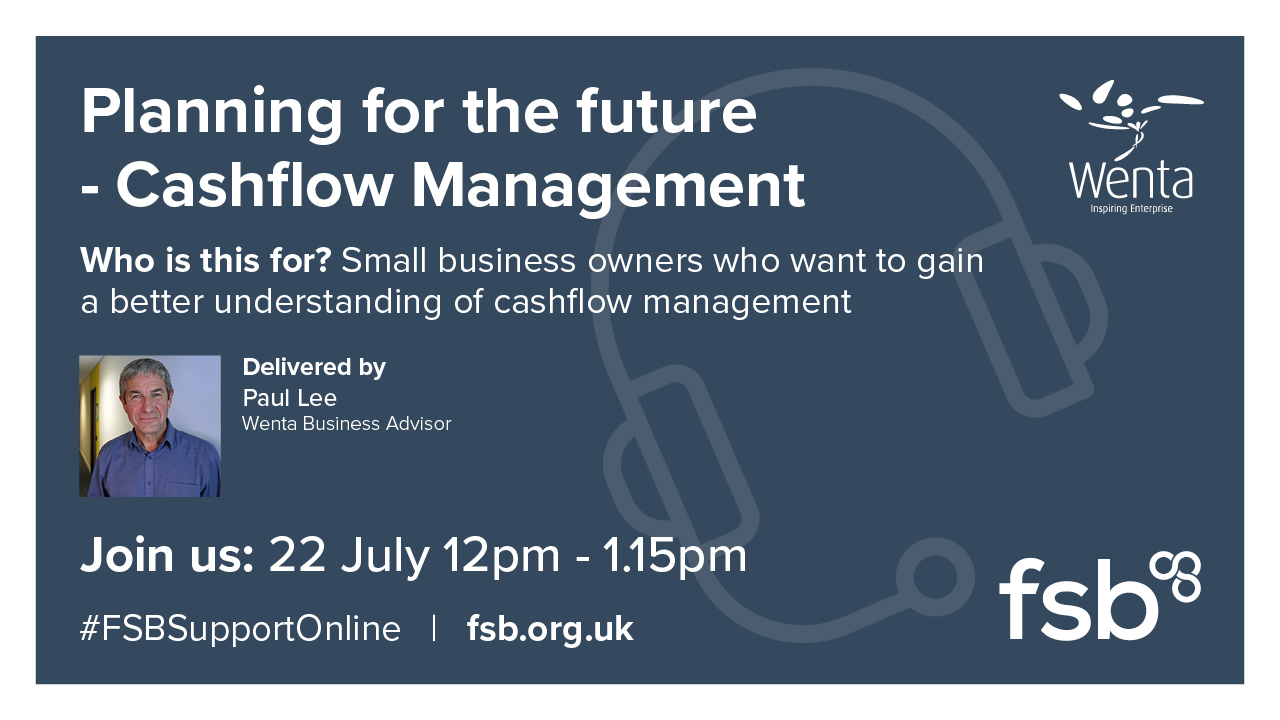 Much of the small business community has been hit hard by the pandemic and COVID-19's global impact means that all business owners must have a solid understanding of good cashflow management. Wenta is delighted to be partnering with the FSB, as both organisations are major supporters of small businesses, combining our expertise to focus on a topic that's become increasingly vital to business survival in the current landscape and business growth in the future. 
Book your 'seat' for this upcoming webinar, taking place on the 22nd July (12:00-13:15) by clicking here.
What a fantastic example of a virtual collaboration! Partnering with the FSB to bring small businesses this free webinar to help them manage their cashflow, supporting them through the pandemic and beyond."

Charlotte Amner - Digital, Communications and Marketing Manager - Wenta