After the successful launch of The Collaboration Station at the Wenta Business Centre in Enfield, Wenta has opened a second Collaboration Station at its Business Centre in Potters Bar! With the launch event taking place on September 18th at The Enterprise Centre (Cranbourne Road, Potters Bar, Hertfordshire, EN6 3DQ).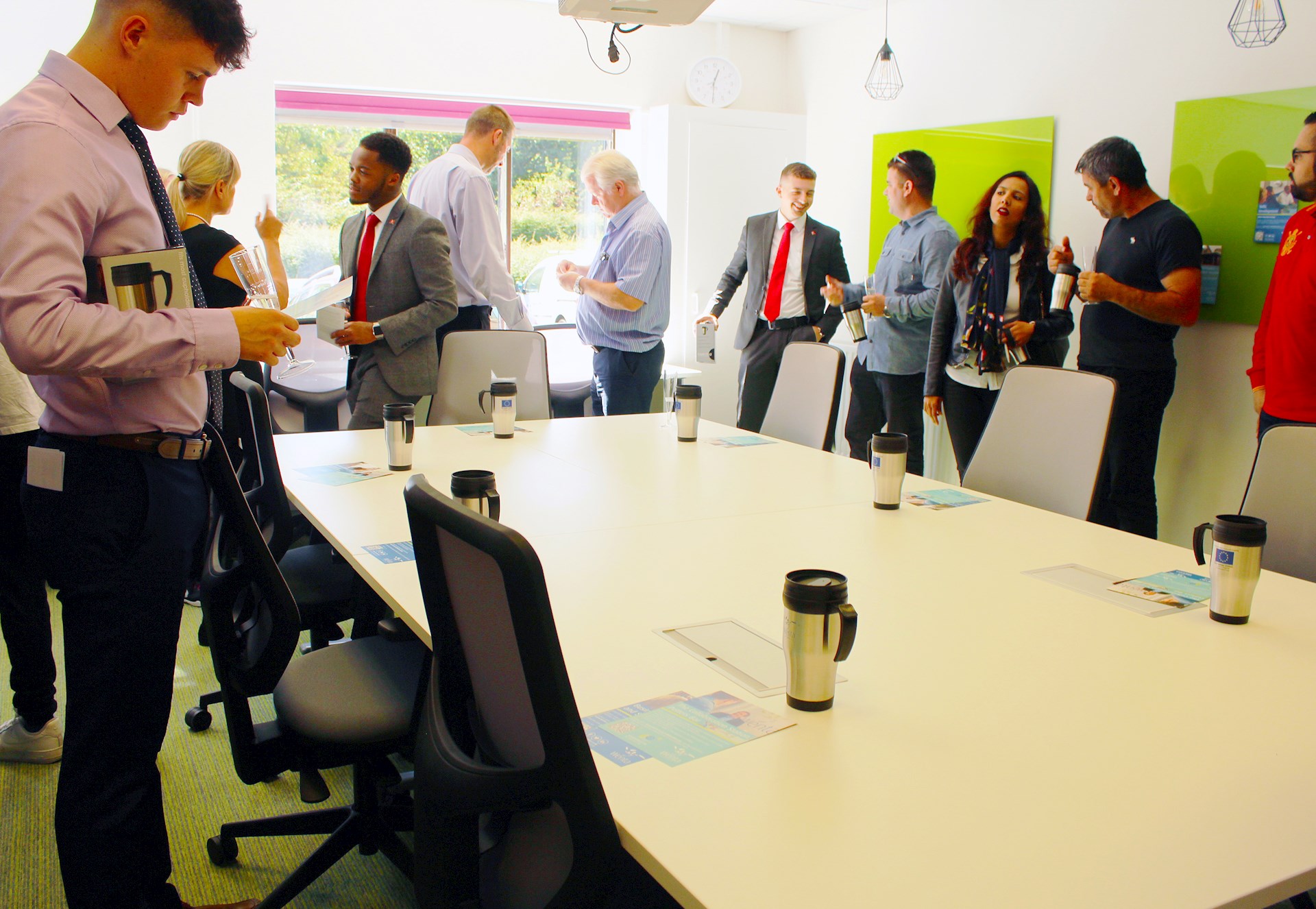 This brand-new state of the art, working environment provides a collaborative workspace for individuals, ranging from start-up businesses and co-working small businesses, through to established business employees who are looking for a base away from the office. With three clear packages on offer, Wenta are catering to the growing need for a flexible workspace, in a professional environment - enabling businesses to join in and work together, or simply set-up and get on with their work.
Assistant Centre Manager (Potters Bar), Vicki Hewitt from Wenta said: 
The Collaboration Station is a new and exciting addition to our centre. There's already a great buzz amongst the clients who have just moved into the workspace and they've all been working very well together. It's created a fantastic community feel and has proved to be a very welcoming and professional space."
To celebrate the launch of The Collaboration Station we are hosting a lunchtime launch event and BBQ (12:00-14:00 on September 18th). The event not only offers a complimentary BBQ lunch, it also promises networking and the opportunity to visit our great new facility and explore the centre as a whole.
Digital, Communications and Marketing Manager, Charlotte Amner from Wenta said: 
This is a fantastic new facility, within our Business Centre, supporting local businesses in Potters Bar! The centre is currently undergoing an upgrade and The Collaboration Station is a major part of that work. We are excited to celebrate its official launch next week, inviting our clients and the Potters Bar business community along to network and learn more about the new workspace."
Here's what to expect at the event:
- FREE to attend, space to park and easily commutable!
- FREE lunch (BBQ) and refreshments.
- Networking opportunities
- A selection of exhibiting businesses

- Ribbon cutting ceremony with a toast
For more information on the event and to book your place. please click on the following link: https://www.wenta.co.uk/pb-c-s-launch-event

For more information on The Collaboration Station in Potters Bar visit the following link: https://www.wenta.co.uk/collaboration-pb
If you're looking for new workspace, business start-up advice or would like more information on Wenta visit: www.wenta.co.uk or call 01438 310020.