<div class="w-filter w-filter--green"> <div class="container"> <div class="row"> <div class="col-12"> <div class="w-filter__inner"> <form action="#filter-anchor" novalidate> <div class="w-filter__header"> <div class="row align-items-center"> <div class="col-auto"> <a class="w-filter__reset" href="/articles-insights/videos/"> Reset <span class="fas fa-undo w-filter__reset-icon"></span> </a> </div> <div class="col-auto ml-auto"> <button class="w-filter__close w-btn w-btn--icon-btn" data-close-filter type="button"> <span class="far fa-times"></span> </button> </div> </div> </div> <div class="w-filter__body"> <div class="w-filter__group"> <div class="w-filter__group-label">Visitor</div> <div class="w-filter__option-list"> <div class="w-filter__option"> <input class="w-filter__option-input" id="vis-4" name="vis" type="checkbox" value="4" /> <label class="w-filter__option-label w-btn w-btn--sm" for="vis-4"> a new business </label> </div> <div class="w-filter__option"> <input class="w-filter__option-input" id="vis-5" name="vis" type="checkbox" value="5" /> <label class="w-filter__option-label w-btn w-btn--sm" for="vis-5"> an established business </label> </div> <div class="w-filter__option"> <input class="w-filter__option-input" id="vis-6" name="vis" type="checkbox" value="6" /> <label class="w-filter__option-label w-btn w-btn--sm" for="vis-6"> thinking of starting a business </label> </div> <div class="w-filter__option"> <input class="w-filter__option-input" id="vis-14" name="vis" type="checkbox" value="14" /> <label class="w-filter__option-label w-btn w-btn--sm" for="vis-14"> Growing Small Business </label> </div> <div class="w-filter__option"> <input class="w-filter__option-input" id="vis-15" name="vis" type="checkbox" value="15" /> <label class="w-filter__option-label w-btn w-btn--sm" for="vis-15"> I&#39;ve just started up </label> </div> <div class="w-filter__option"> <input class="w-filter__option-input" id="vis-23" name="vis" type="checkbox" value="23" /> <label class="w-filter__option-label w-btn w-btn--sm" for="vis-23"> a potential partner or sponsor </label> </div> <div class="w-filter__option"> <input class="w-filter__option-input" id="vis-24" name="vis" type="checkbox" value="24" /> <label class="w-filter__option-label w-btn w-btn--sm" for="vis-24"> an education provider </label> </div> <div class="w-filter__option"> <input class="w-filter__option-input" id="vis-28" name="vis" type="checkbox" value="28" /> <label class="w-filter__option-label w-btn w-btn--sm" for="vis-28"> Thinking about starting up </label> </div> <div class="w-filter__option"> <input class="w-filter__option-input" id="vis-190" name="vis" type="checkbox" value="190" /> <label class="w-filter__option-label w-btn w-btn--sm" for="vis-190"> enter </label> </div> <div class="w-filter__option"> <input class="w-filter__option-input" id="vis-200" name="vis" type="checkbox" value="200" /> <label class="w-filter__option-label w-btn w-btn--sm" for="vis-200"> Business Finance </label> </div> <div class="w-filter__option"> <input class="w-filter__option-input" id="vis-201" name="vis" type="checkbox" value="201" /> <label class="w-filter__option-label w-btn w-btn--sm" for="vis-201"> Finance </label> </div> <div class="w-filter__option"> <input class="w-filter__option-input" id="vis-202" name="vis" type="checkbox" value="202" /> <label class="w-filter__option-label w-btn w-btn--sm" for="vis-202"> Grants </label> </div> <div class="w-filter__option"> <input class="w-filter__option-input" id="vis-203" name="vis" type="checkbox" value="203" /> <label class="w-filter__option-label w-btn w-btn--sm" for="vis-203"> Grow Your Business </label> </div> <div class="w-filter__option"> <input class="w-filter__option-input" id="vis-205" name="vis" type="checkbox" value="205" /> <label class="w-filter__option-label w-btn w-btn--sm" for="vis-205"> Google Digital Garage </label> </div> <div class="w-filter__option"> <input class="w-filter__option-input" id="vis-206" name="vis" type="checkbox" value="206" /> <label class="w-filter__option-label w-btn w-btn--sm" for="vis-206"> training </label> </div> <div class="w-filter__option"> <input class="w-filter__option-input" id="vis-229" name="vis" type="checkbox" value="229" /> <label class="w-filter__option-label w-btn w-btn--sm" for="vis-229"> #free </label> </div> <div class="w-filter__option"> <input class="w-filter__option-input" id="vis-230" name="vis" type="checkbox" value="230" /> <label class="w-filter__option-label w-btn w-btn--sm" for="vis-230"> Online Events </label> </div> <div class="w-filter__option"> <input class="w-filter__option-input" id="vis-236" name="vis" type="checkbox" value="236" /> <label class="w-filter__option-label w-btn w-btn--sm" for="vis-236"> pre-start </label> </div> <div class="w-filter__option"> <input class="w-filter__option-input" id="vis-309" name="vis" type="checkbox" value="309" /> <label class="w-filter__option-label w-btn w-btn--sm" for="vis-309"> start ups </label> </div> <div class="w-filter__option"> <input class="w-filter__option-input" id="vis-310" name="vis" type="checkbox" value="310" /> <label class="w-filter__option-label w-btn w-btn--sm" for="vis-310"> startup </label> </div> <div class="w-filter__option"> <input class="w-filter__option-input" id="vis-323" name="vis" type="checkbox" value="323" /> <label class="w-filter__option-label w-btn w-btn--sm" for="vis-323"> established business </label> </div> <div class="w-filter__option"> <input class="w-filter__option-input" id="vis-324" name="vis" type="checkbox" value="324" /> <label class="w-filter__option-label w-btn w-btn--sm" for="vis-324"> growth </label> </div> <div class="w-filter__option"> <input class="w-filter__option-input" id="vis-325" name="vis" type="checkbox" value="325" /> <label class="w-filter__option-label w-btn w-btn--sm" for="vis-325"> new business </label> </div> <div class="w-filter__option"> <input class="w-filter__option-input" id="vis-326" name="vis" type="checkbox" value="326" /> <label class="w-filter__option-label w-btn w-btn--sm" for="vis-326"> start up </label> </div> <div class="w-filter__option"> <input class="w-filter__option-input" id="vis-331" name="vis" type="checkbox" value="331" /> <label class="w-filter__option-label w-btn w-btn--sm" for="vis-331"> planning for growth </label> </div> </div> </div> <div class="w-filter__group"> <div class="w-filter__group-label">Location</div> <div class="w-filter__option-list"> <div class="w-filter__option"> <input class="w-filter__option-input" id="loc-7" name="loc" type="checkbox" value="7" /> <label class="w-filter__option-label w-btn w-btn--sm" for="loc-7"> hertfordshire </label> </div> <div class="w-filter__option"> <input class="w-filter__option-input" id="loc-10" name="loc" type="checkbox" value="10" /> <label class="w-filter__option-label w-btn w-btn--sm" for="loc-10"> bedfordshire </label> </div> <div class="w-filter__option"> <input class="w-filter__option-input" id="loc-20" name="loc" type="checkbox" value="20" /> <label class="w-filter__option-label w-btn w-btn--sm" for="loc-20"> another location </label> </div> <div class="w-filter__option"> <input class="w-filter__option-input" id="loc-21" name="loc" type="checkbox" value="21" /> <label class="w-filter__option-label w-btn w-btn--sm" for="loc-21"> enfield </label> </div> <div class="w-filter__option"> <input class="w-filter__option-input" id="loc-22" name="loc" type="checkbox" value="22" /> <label class="w-filter__option-label w-btn w-btn--sm" for="loc-22"> london </label> </div> <div class="w-filter__option"> <input class="w-filter__option-input" id="loc-25" name="loc" type="checkbox" value="25" /> <label class="w-filter__option-label w-btn w-btn--sm" for="loc-25"> buckinghamshire </label> </div> <div class="w-filter__option"> <input class="w-filter__option-input" id="loc-32" name="loc" type="checkbox" value="32" /> <label class="w-filter__option-label w-btn w-btn--sm" for="loc-32"> stevenage </label> </div> <div class="w-filter__option"> <input class="w-filter__option-input" id="loc-40" name="loc" type="checkbox" value="40" /> <label class="w-filter__option-label w-btn w-btn--sm" for="loc-40"> north london </label> </div> <div class="w-filter__option"> <input class="w-filter__option-input" id="loc-68" name="loc" type="checkbox" value="68" /> <label class="w-filter__option-label w-btn w-btn--sm" for="loc-68"> watford </label> </div> <div class="w-filter__option"> <input class="w-filter__option-input" id="loc-72" name="loc" type="checkbox" value="72" /> <label class="w-filter__option-label w-btn w-btn--sm" for="loc-72"> potters bar </label> </div> <div class="w-filter__option"> <input class="w-filter__option-input" id="loc-97" name="loc" type="checkbox" value="97" /> <label class="w-filter__option-label w-btn w-btn--sm" for="loc-97"> england </label> </div> <div class="w-filter__option"> <input class="w-filter__option-input" id="loc-100" name="loc" type="checkbox" value="100" /> <label class="w-filter__option-label w-btn w-btn--sm" for="loc-100"> luton </label> </div> <div class="w-filter__option"> <input class="w-filter__option-input" id="loc-207" name="loc" type="checkbox" value="207" /> <label class="w-filter__option-label w-btn w-btn--sm" for="loc-207"> Herts </label> </div> <div class="w-filter__option"> <input class="w-filter__option-input" id="loc-208" name="loc" type="checkbox" value="208" /> <label class="w-filter__option-label w-btn w-btn--sm" for="loc-208"> Midlands </label> </div> <div class="w-filter__option"> <input class="w-filter__option-input" id="loc-209" name="loc" type="checkbox" value="209" /> <label class="w-filter__option-label w-btn w-btn--sm" for="loc-209"> South East Midlands </label> </div> <div class="w-filter__option"> <input class="w-filter__option-input" id="loc-221" name="loc" type="checkbox" value="221" /> <label class="w-filter__option-label w-btn w-btn--sm" for="loc-221"> UK </label> </div> <div class="w-filter__option"> <input class="w-filter__option-input" id="loc-231" name="loc" type="checkbox" value="231" /> <label class="w-filter__option-label w-btn w-btn--sm" for="loc-231"> Online Events </label> </div> <div class="w-filter__option"> <input class="w-filter__option-input" id="loc-237" name="loc" type="checkbox" value="237" /> <label class="w-filter__option-label w-btn w-btn--sm" for="loc-237"> Beds </label> </div> <div class="w-filter__option"> <input class="w-filter__option-input" id="loc-238" name="loc" type="checkbox" value="238" /> <label class="w-filter__option-label w-btn w-btn--sm" for="loc-238"> Luton Borough </label> </div> <div class="w-filter__option"> <input class="w-filter__option-input" id="loc-244" name="loc" type="checkbox" value="244" /> <label class="w-filter__option-label w-btn w-btn--sm" for="loc-244"> three rivers </label> </div> <div class="w-filter__option"> <input class="w-filter__option-input" id="loc-286" name="loc" type="checkbox" value="286" /> <label class="w-filter__option-label w-btn w-btn--sm" for="loc-286"> Wenta </label> </div> <div class="w-filter__option"> <input class="w-filter__option-input" id="loc-287" name="loc" type="checkbox" value="287" /> <label class="w-filter__option-label w-btn w-btn--sm" for="loc-287"> Wenta Enfield </label> </div> <div class="w-filter__option"> <input class="w-filter__option-input" id="loc-288" name="loc" type="checkbox" value="288" /> <label class="w-filter__option-label w-btn w-btn--sm" for="loc-288"> Wenta Hertfordshire </label> </div> <div class="w-filter__option"> <input class="w-filter__option-input" id="loc-289" name="loc" type="checkbox" value="289" /> <label class="w-filter__option-label w-btn w-btn--sm" for="loc-289"> Wenta Herts </label> </div> <div class="w-filter__option"> <input class="w-filter__option-input" id="loc-294" name="loc" type="checkbox" value="294" /> <label class="w-filter__option-label w-btn w-btn--sm" for="loc-294"> BTC Stevenage </label> </div> <div class="w-filter__option"> <input class="w-filter__option-input" id="loc-317" name="loc" type="checkbox" value="317" /> <label class="w-filter__option-label w-btn w-btn--sm" for="loc-317"> Bucks </label> </div> <div class="w-filter__option"> <input class="w-filter__option-input" id="loc-318" name="loc" type="checkbox" value="318" /> <label class="w-filter__option-label w-btn w-btn--sm" for="loc-318"> Cambs </label> </div> </div> </div> <div class="w-filter__group"> <div class="w-filter__group-label">Content</div> <div class="w-filter__option-list"> <div class="w-filter__option"> <input class="w-filter__option-input" id="con-1" name="con" type="checkbox" value="1" /> <label class="w-filter__option-label w-btn w-btn--sm" for="con-1"> business advice </label> </div> <div class="w-filter__option"> <input class="w-filter__option-input" id="con-2" name="con" type="checkbox" value="2" /> <label class="w-filter__option-label w-btn w-btn--sm" for="con-2"> shared workspace </label> </div> <div class="w-filter__option"> <input class="w-filter__option-input" id="con-3" name="con" type="checkbox" value="3" /> <label class="w-filter__option-label w-btn w-btn--sm" for="con-3"> workspace </label> </div> <div class="w-filter__option"> <input class="w-filter__option-input" id="con-8" name="con" type="checkbox" value="8" /> <label class="w-filter__option-label w-btn w-btn--sm" for="con-8"> marketing resources </label> </div> <div class="w-filter__option"> <input class="w-filter__option-input" id="con-9" name="con" type="checkbox" value="9" /> <label class="w-filter__option-label w-btn w-btn--sm" for="con-9"> training courses </label> </div> <div class="w-filter__option"> <input class="w-filter__option-input" id="con-12" name="con" type="checkbox" value="12" /> <label class="w-filter__option-label w-btn w-btn--sm" for="con-12"> Just Browsing </label> </div> <div class="w-filter__option"> <input class="w-filter__option-input" id="con-13" name="con" type="checkbox" value="13" /> <label class="w-filter__option-label w-btn w-btn--sm" for="con-13"> Marketing and Sales </label> </div> <div class="w-filter__option"> <input class="w-filter__option-input" id="con-26" name="con" type="checkbox" value="26" /> <label class="w-filter__option-label w-btn w-btn--sm" for="con-26"> How Do I Start? </label> </div> <div class="w-filter__option"> <input class="w-filter__option-input" id="con-27" name="con" type="checkbox" value="27" /> <label class="w-filter__option-label w-btn w-btn--sm" for="con-27"> Legal and Insurances </label> </div> <div class="w-filter__option"> <input class="w-filter__option-input" id="con-29" name="con" type="checkbox" value="29" /> <label class="w-filter__option-label w-btn w-btn--sm" for="con-29"> finance resources </label> </div> <div class="w-filter__option"> <input class="w-filter__option-input" id="con-31" name="con" type="checkbox" value="31" /> <label class="w-filter__option-label w-btn w-btn--sm" for="con-31"> Where Can I Get Help? </label> </div> <div class="w-filter__option"> <input class="w-filter__option-input" id="con-33" name="con" type="checkbox" value="33" /> <label class="w-filter__option-label w-btn w-btn--sm" for="con-33"> Finance and Funding </label> </div> <div class="w-filter__option"> <input class="w-filter__option-input" id="con-36" name="con" type="checkbox" value="36" /> <label class="w-filter__option-label w-btn w-btn--sm" for="con-36"> Employing People </label> </div> <div class="w-filter__option"> <input class="w-filter__option-input" id="con-37" name="con" type="checkbox" value="37" /> <label class="w-filter__option-label w-btn w-btn--sm" for="con-37"> Business Lifestyle </label> </div> <div class="w-filter__option"> <input class="w-filter__option-input" id="con-38" name="con" type="checkbox" value="38" /> <label class="w-filter__option-label w-btn w-btn--sm" for="con-38"> Business Types </label> </div> <div class="w-filter__option"> <input class="w-filter__option-input" id="con-39" name="con" type="checkbox" value="39" /> <label class="w-filter__option-label w-btn w-btn--sm" for="con-39"> Registering My Business </label> </div> <div class="w-filter__option"> <input class="w-filter__option-input" id="con-41" name="con" type="checkbox" value="41" /> <label class="w-filter__option-label w-btn w-btn--sm" for="con-41"> start-up resources </label> </div> <div class="w-filter__option"> <input class="w-filter__option-input" id="con-45" name="con" type="checkbox" value="45" /> <label class="w-filter__option-label w-btn w-btn--sm" for="con-45"> Workspace and Premises </label> </div> <div class="w-filter__option"> <input class="w-filter__option-input" id="con-46" name="con" type="checkbox" value="46" /> <label class="w-filter__option-label w-btn w-btn--sm" for="con-46"> partnership and sponsorship opportunities </label> </div> <div class="w-filter__option"> <input class="w-filter__option-input" id="con-51" name="con" type="checkbox" value="51" /> <label class="w-filter__option-label w-btn w-btn--sm" for="con-51"> Business Templates </label> </div> <div class="w-filter__option"> <input class="w-filter__option-input" id="con-62" name="con" type="checkbox" value="62" /> <label class="w-filter__option-label w-btn w-btn--sm" for="con-62"> #smallbusinesssaturday </label> </div> <div class="w-filter__option"> <input class="w-filter__option-input" id="con-63" name="con" type="checkbox" value="63" /> <label class="w-filter__option-label w-btn w-btn--sm" for="con-63"> networking opportunities </label> </div> <div class="w-filter__option"> <input class="w-filter__option-input" id="con-64" name="con" type="checkbox" value="64" /> <label class="w-filter__option-label w-btn w-btn--sm" for="con-64"> news </label> </div> <div class="w-filter__option"> <input class="w-filter__option-input" id="con-65" name="con" type="checkbox" value="65" /> <label class="w-filter__option-label w-btn w-btn--sm" for="con-65"> procurement </label> </div> <div class="w-filter__option"> <input class="w-filter__option-input" id="con-69" name="con" type="checkbox" value="69" /> <label class="w-filter__option-label w-btn w-btn--sm" for="con-69"> mentoring </label> </div> <div class="w-filter__option"> <input class="w-filter__option-input" id="con-80" name="con" type="checkbox" value="80" /> <label class="w-filter__option-label w-btn w-btn--sm" for="con-80"> clients </label> </div> <div class="w-filter__option"> <input class="w-filter__option-input" id="con-81" name="con" type="checkbox" value="81" /> <label class="w-filter__option-label w-btn w-btn--sm" for="con-81"> Hertfordshire </label> </div> <div class="w-filter__option"> <input class="w-filter__option-input" id="con-82" name="con" type="checkbox" value="82" /> <label class="w-filter__option-label w-btn w-btn--sm" for="con-82"> stevenage </label> </div> <div class="w-filter__option"> <input class="w-filter__option-input" id="con-83" name="con" type="checkbox" value="83" /> <label class="w-filter__option-label w-btn w-btn--sm" for="con-83"> winners </label> </div> <div class="w-filter__option"> <input class="w-filter__option-input" id="con-85" name="con" type="checkbox" value="85" /> <label class="w-filter__option-label w-btn w-btn--sm" for="con-85"> training programmes </label> </div> <div class="w-filter__option"> <input class="w-filter__option-input" id="con-93" name="con" type="checkbox" value="93" /> <label class="w-filter__option-label w-btn w-btn--sm" for="con-93"> #business lifestyle </label> </div> <div class="w-filter__option"> <input class="w-filter__option-input" id="con-94" name="con" type="checkbox" value="94" /> <label class="w-filter__option-label w-btn w-btn--sm" for="con-94"> events </label> </div> <div class="w-filter__option"> <input class="w-filter__option-input" id="con-95" name="con" type="checkbox" value="95" /> <label class="w-filter__option-label w-btn w-btn--sm" for="con-95"> showcase </label> </div> <div class="w-filter__option"> <input class="w-filter__option-input" id="con-103" name="con" type="checkbox" value="103" /> <label class="w-filter__option-label w-btn w-btn--sm" for="con-103"> what&#39;s new </label> </div> <div class="w-filter__option"> <input class="w-filter__option-input" id="con-153" name="con" type="checkbox" value="153" /> <label class="w-filter__option-label w-btn w-btn--sm" for="con-153"> Human resources </label> </div> <div class="w-filter__option"> <input class="w-filter__option-input" id="con-162" name="con" type="checkbox" value="162" /> <label class="w-filter__option-label w-btn w-btn--sm" for="con-162"> Recruitment </label> </div> <div class="w-filter__option"> <input class="w-filter__option-input" id="con-165" name="con" type="checkbox" value="165" /> <label class="w-filter__option-label w-btn w-btn--sm" for="con-165"> Information Technology </label> </div> <div class="w-filter__option"> <input class="w-filter__option-input" id="con-167" name="con" type="checkbox" value="167" /> <label class="w-filter__option-label w-btn w-btn--sm" for="con-167"> Health and safety </label> </div> <div class="w-filter__option"> <input class="w-filter__option-input" id="con-188" name="con" type="checkbox" value="188" /> <label class="w-filter__option-label w-btn w-btn--sm" for="con-188"> Advice </label> </div> <div class="w-filter__option"> <input class="w-filter__option-input" id="con-210" name="con" type="checkbox" value="210" /> <label class="w-filter__option-label w-btn w-btn--sm" for="con-210"> Brand Marketing </label> </div> <div class="w-filter__option"> <input class="w-filter__option-input" id="con-211" name="con" type="checkbox" value="211" /> <label class="w-filter__option-label w-btn w-btn--sm" for="con-211"> Branding </label> </div> <div class="w-filter__option"> <input class="w-filter__option-input" id="con-212" name="con" type="checkbox" value="212" /> <label class="w-filter__option-label w-btn w-btn--sm" for="con-212"> Google Digital Garage </label> </div> <div class="w-filter__option"> <input class="w-filter__option-input" id="con-213" name="con" type="checkbox" value="213" /> <label class="w-filter__option-label w-btn w-btn--sm" for="con-213"> Marketing Your Brand </label> </div> <div class="w-filter__option"> <input class="w-filter__option-input" id="con-214" name="con" type="checkbox" value="214" /> <label class="w-filter__option-label w-btn w-btn--sm" for="con-214"> Using YouTube </label> </div> <div class="w-filter__option"> <input class="w-filter__option-input" id="con-215" name="con" type="checkbox" value="215" /> <label class="w-filter__option-label w-btn w-btn--sm" for="con-215"> YouTube </label> </div> <div class="w-filter__option"> <input class="w-filter__option-input" id="con-218" name="con" type="checkbox" value="218" /> <label class="w-filter__option-label w-btn w-btn--sm" for="con-218"> Content </label> </div> <div class="w-filter__option"> <input class="w-filter__option-input" id="con-219" name="con" type="checkbox" value="219" /> <label class="w-filter__option-label w-btn w-btn--sm" for="con-219"> Video </label> </div> <div class="w-filter__option"> <input class="w-filter__option-input" id="con-222" name="con" type="checkbox" value="222" /> <label class="w-filter__option-label w-btn w-btn--sm" for="con-222"> goals </label> </div> <div class="w-filter__option"> <input class="w-filter__option-input" id="con-223" name="con" type="checkbox" value="223" /> <label class="w-filter__option-label w-btn w-btn--sm" for="con-223"> mesurement </label> </div> <div class="w-filter__option"> <input class="w-filter__option-input" id="con-224" name="con" type="checkbox" value="224" /> <label class="w-filter__option-label w-btn w-btn--sm" for="con-224"> success </label> </div> <div class="w-filter__option"> <input class="w-filter__option-input" id="con-225" name="con" type="checkbox" value="225" /> <label class="w-filter__option-label w-btn w-btn--sm" for="con-225"> vision </label> </div> <div class="w-filter__option"> <input class="w-filter__option-input" id="con-226" name="con" type="checkbox" value="226" /> <label class="w-filter__option-label w-btn w-btn--sm" for="con-226"> visioning </label> </div> <div class="w-filter__option"> <input class="w-filter__option-input" id="con-232" name="con" type="checkbox" value="232" /> <label class="w-filter__option-label w-btn w-btn--sm" for="con-232"> #finance </label> </div> <div class="w-filter__option"> <input class="w-filter__option-input" id="con-233" name="con" type="checkbox" value="233" /> <label class="w-filter__option-label w-btn w-btn--sm" for="con-233"> Online Business Classes </label> </div> <div class="w-filter__option"> <input class="w-filter__option-input" id="con-234" name="con" type="checkbox" value="234" /> <label class="w-filter__option-label w-btn w-btn--sm" for="con-234"> Online Classes </label> </div> <div class="w-filter__option"> <input class="w-filter__option-input" id="con-239" name="con" type="checkbox" value="239" /> <label class="w-filter__option-label w-btn w-btn--sm" for="con-239"> Early stage </label> </div> <div class="w-filter__option"> <input class="w-filter__option-input" id="con-240" name="con" type="checkbox" value="240" /> <label class="w-filter__option-label w-btn w-btn--sm" for="con-240"> Grants </label> </div> <div class="w-filter__option"> <input class="w-filter__option-input" id="con-241" name="con" type="checkbox" value="241" /> <label class="w-filter__option-label w-btn w-btn--sm" for="con-241"> Pre starts </label> </div> <div class="w-filter__option"> <input class="w-filter__option-input" id="con-242" name="con" type="checkbox" value="242" /> <label class="w-filter__option-label w-btn w-btn--sm" for="con-242"> Start ups </label> </div> <div class="w-filter__option"> <input class="w-filter__option-input" id="con-243" name="con" type="checkbox" value="243" /> <label class="w-filter__option-label w-btn w-btn--sm" for="con-243"> Support </label> </div> <div class="w-filter__option"> <input class="w-filter__option-input" id="con-271" name="con" type="checkbox" value="271" /> <label class="w-filter__option-label w-btn w-btn--sm" for="con-271"> Meeting room hire </label> </div> <div class="w-filter__option"> <input class="w-filter__option-input" id="con-275" name="con" type="checkbox" value="275" /> <label class="w-filter__option-label w-btn w-btn--sm" for="con-275"> Meeting rooms </label> </div> <div class="w-filter__option"> <input class="w-filter__option-input" id="con-290" name="con" type="checkbox" value="290" /> <label class="w-filter__option-label w-btn w-btn--sm" for="con-290"> Business Centre </label> </div> <div class="w-filter__option"> <input class="w-filter__option-input" id="con-291" name="con" type="checkbox" value="291" /> <label class="w-filter__option-label w-btn w-btn--sm" for="con-291"> Business Support </label> </div> <div class="w-filter__option"> <input class="w-filter__option-input" id="con-292" name="con" type="checkbox" value="292" /> <label class="w-filter__option-label w-btn w-btn--sm" for="con-292"> Client support </label> </div> <div class="w-filter__option"> <input class="w-filter__option-input" id="con-293" name="con" type="checkbox" value="293" /> <label class="w-filter__option-label w-btn w-btn--sm" for="con-293"> Virtual Office </label> </div> <div class="w-filter__option"> <input class="w-filter__option-input" id="con-295" name="con" type="checkbox" value="295" /> <label class="w-filter__option-label w-btn w-btn--sm" for="con-295"> Office </label> </div> <div class="w-filter__option"> <input class="w-filter__option-input" id="con-296" name="con" type="checkbox" value="296" /> <label class="w-filter__option-label w-btn w-btn--sm" for="con-296"> Office Space </label> </div> <div class="w-filter__option"> <input class="w-filter__option-input" id="con-297" name="con" type="checkbox" value="297" /> <label class="w-filter__option-label w-btn w-btn--sm" for="con-297"> Staff Bio </label> </div> <div class="w-filter__option"> <input class="w-filter__option-input" id="con-298" name="con" type="checkbox" value="298" /> <label class="w-filter__option-label w-btn w-btn--sm" for="con-298"> Staff Biography </label> </div> <div class="w-filter__option"> <input class="w-filter__option-input" id="con-299" name="con" type="checkbox" value="299" /> <label class="w-filter__option-label w-btn w-btn--sm" for="con-299"> Workspace Hire </label> </div> <div class="w-filter__option"> <input class="w-filter__option-input" id="con-303" name="con" type="checkbox" value="303" /> <label class="w-filter__option-label w-btn w-btn--sm" for="con-303"> website design </label> </div> <div class="w-filter__option"> <input class="w-filter__option-input" id="con-304" name="con" type="checkbox" value="304" /> <label class="w-filter__option-label w-btn w-btn--sm" for="con-304"> Website Development </label> </div> <div class="w-filter__option"> <input class="w-filter__option-input" id="con-305" name="con" type="checkbox" value="305" /> <label class="w-filter__option-label w-btn w-btn--sm" for="con-305"> website principles </label> </div> <div class="w-filter__option"> <input class="w-filter__option-input" id="con-306" name="con" type="checkbox" value="306" /> <label class="w-filter__option-label w-btn w-btn--sm" for="con-306"> Wix Website Platform </label> </div> <div class="w-filter__option"> <input class="w-filter__option-input" id="con-311" name="con" type="checkbox" value="311" /> <label class="w-filter__option-label w-btn w-btn--sm" for="con-311"> Company type </label> </div> <div class="w-filter__option"> <input class="w-filter__option-input" id="con-312" name="con" type="checkbox" value="312" /> <label class="w-filter__option-label w-btn w-btn--sm" for="con-312"> Debt </label> </div> <div class="w-filter__option"> <input class="w-filter__option-input" id="con-313" name="con" type="checkbox" value="313" /> <label class="w-filter__option-label w-btn w-btn--sm" for="con-313"> HMRC </label> </div> <div class="w-filter__option"> <input class="w-filter__option-input" id="con-314" name="con" type="checkbox" value="314" /> <label class="w-filter__option-label w-btn w-btn--sm" for="con-314"> Organisation </label> </div> <div class="w-filter__option"> <input class="w-filter__option-input" id="con-315" name="con" type="checkbox" value="315" /> <label class="w-filter__option-label w-btn w-btn--sm" for="con-315"> small business challenges </label> </div> <div class="w-filter__option"> <input class="w-filter__option-input" id="con-316" name="con" type="checkbox" value="316" /> <label class="w-filter__option-label w-btn w-btn--sm" for="con-316"> small business mistakes </label> </div> <div class="w-filter__option"> <input class="w-filter__option-input" id="con-319" name="con" type="checkbox" value="319" /> <label class="w-filter__option-label w-btn w-btn--sm" for="con-319"> Accounting </label> </div> <div class="w-filter__option"> <input class="w-filter__option-input" id="con-320" name="con" type="checkbox" value="320" /> <label class="w-filter__option-label w-btn w-btn--sm" for="con-320"> Accounting software </label> </div> <div class="w-filter__option"> <input class="w-filter__option-input" id="con-321" name="con" type="checkbox" value="321" /> <label class="w-filter__option-label w-btn w-btn--sm" for="con-321"> bookkeeping </label> </div> <div class="w-filter__option"> <input class="w-filter__option-input" id="con-322" name="con" type="checkbox" value="322" /> <label class="w-filter__option-label w-btn w-btn--sm" for="con-322"> bookkeeping software </label> </div> <div class="w-filter__option"> <input class="w-filter__option-input" id="con-327" name="con" type="checkbox" value="327" /> <label class="w-filter__option-label w-btn w-btn--sm" for="con-327"> business questions </label> </div> <div class="w-filter__option"> <input class="w-filter__option-input" id="con-332" name="con" type="checkbox" value="332" /> <label class="w-filter__option-label w-btn w-btn--sm" for="con-332"> Growth </label> </div> <div class="w-filter__option"> <input class="w-filter__option-input" id="con-333" name="con" type="checkbox" value="333" /> <label class="w-filter__option-label w-btn w-btn--sm" for="con-333"> Brand building </label> </div> <div class="w-filter__option"> <input class="w-filter__option-input" id="con-334" name="con" type="checkbox" value="334" /> <label class="w-filter__option-label w-btn w-btn--sm" for="con-334"> Marketing </label> </div> <div class="w-filter__option"> <input class="w-filter__option-input" id="con-335" name="con" type="checkbox" value="335" /> <label class="w-filter__option-label w-btn w-btn--sm" for="con-335"> Skills Training </label> </div> </div> </div> <div class="mt-4"> <button class="w-btn w-btn--lg w-btn--green" type="submit"> Apply </button> </div> </div> </form> </div> </div> </div> </div> </div>
A little 'thank you' to our business centre clients 2017
We thanked our clients for choosing our Stevenage business centre as 'home'. Watch the playback.
FitStart UK on Wenta's start-up support
Owner of FitStart UK, Aaron Phillips, on how Wenta helped him to start is business. 
Printing with Wenta client BCA Group
BCA Group is a printing company based at our Enfield business centre.
What is the Wenta Online Community?
Wenta's online community portal offers free online resources, community groups and networking opportunities.
Stevenage Injury and Massage Clinic on Wenta's services in Stevenage
Owner of Stevenage Injury and Massage Clinic, Kieran Feetham, on the support available at the btc.
Shout Promotional Merchandise on Wenta's services in Potters Bar
Co-founders of Shout Promotional Merchandise, Fran and Carrie, share their experience.
30 years of inspiring enterprise
In 2013, we celebrated our 30th year of inspiring enterprise in all.
Hoot Toys on Wenta's business advice service
Charlotte, Owner of Hoot Toys, on the business start-up advice she received at our Ware location.
Roberto Perrone on Wenta
BBC Three Counties presenter, Roberto Perrone, on why Wenta stands out from the rest.
Sign up for our mailing list here.
Grants. Finance. Free advice and training + more delivered to your inbox.
Sign up to receive email updates on Wenta's free training webinars, workshops, business advice programmes, affordable workspace and news.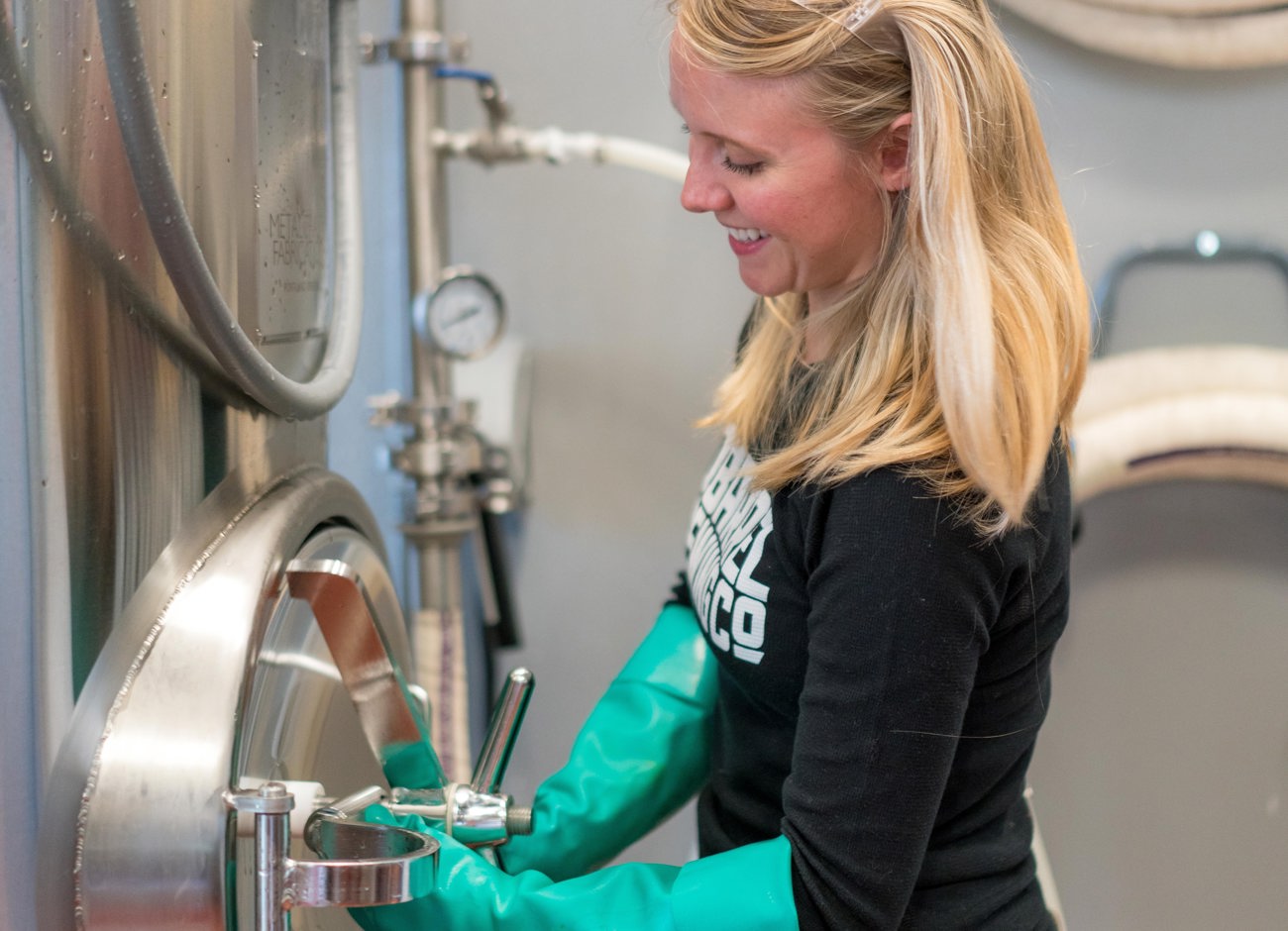 ;