Mary Vincent of Willow Tree Gin is a solo female entrepreneur with a passion for food and drink.
Her love of creating new recipes and experimenting with herbs was the guiding force behind her business venture.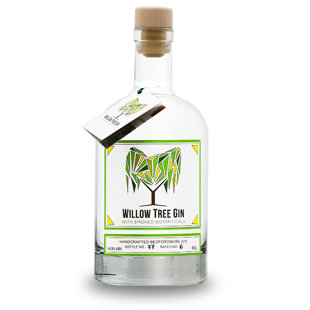 She founded The Willow Tree Distilling Company in 2016 and, after spending a year perfecting the recipe, launched Willow Tree Gin - a unique blend of botanicals and freshly picked herbs from the family farm, distilled using smoked wood from the farm to create its distinctive flavour.
The timing of Mary's creation coincided with a gin industry boom. It'll come as no surprise that the demand for gin has blown up in the last few years - more than Mary could've expected. To keep up with new demand, there is a need for Mary to scale her business. To do this she requires production support, legal guidance, and financial advice. But for a solo entrepreneur working completely alone, that expertise can be hard to come by (and costly!). 
Mary's initial search lead her to The Beds Productivity and Growth Programme run by Wenta in partnership with Bedfordshire Chamber of Commerce. 

Mary said: "If you need specific advice but aren't sure where to turn, Wenta and Bedfordshire Chamber of Commerce can be trusted to support and connect you."
At the time, Wenta and Bedfordshire Chamber of Commerce had just begun the programme which provides an expert panel of support made up of members of Bedfordshire Chamber of Commerce to create a local ecosystem to support fellow members to grow. Those members include:
Machins
Foxley Kingham
Plain Talking HR
Your Marketing Needs
Jam Crackers
ASA Consulting
Alpha Marketing
Partners in Export
Bell Consulting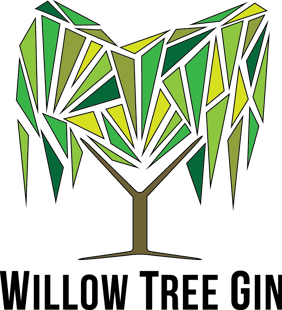 The programme was instrumental in helping Mary take the necessary steps to grow her business.
Mary said: "At first, they conducted an assessment of my needs which helped them to identify the specific gaps in my resource and network."
"I needed help with my intellectual property, which meant I required legal and copyright advice. So Wenta and Beds Chamber put me in touch with a trademark attorney who could consult and guide me through the process."

Mary Vincent, Willow Tree Gin
The Productivity and Growth Programme is designed to, and is successful in helping local business owners build their network of trusted experts and advisors.
"I also needed help with marketing and finances and this programme connected me to professionals who could assess the way I'm doing things now and critique and offer invaluable advice. I would especially recommend the programme to solo or rural business owners without the means, connections nor networks to grow their business."

Mary Vincent, Willow Tree Gin
Sometimes advice and guidance is the most valuable asset, the programme has put Mary in touch with experts and made her aware of the help available in her area. The next steps for Mary?
"My goal is now to find premises - perhaps a pub, so we can employ others and create a community around our gin."
Mary's gin is stocked at a number of public houses, merchants and retailers around Bedfordshire. You can purchase a bottle via the website, or check out her stockists here.
If you think the Beds Productivity and Growth programme could be beneficial to you, find out more about it here.



Written by Bedfordshire Chamber of Commerce | 06 Jun 2019