"Wenta provide the support and skills needed to better yourself as an entrepreneur."
Simon Hargood started Total Contract Cleaners in June 2013 with an initial investment of just £100.
Using this £100, Simon began cleaning houses in his local area and eventually secured a start-up loan to fund extra cleaning materials and facilitate travel. Total Contract Cleaners finished their first year with a turnover of £20,000.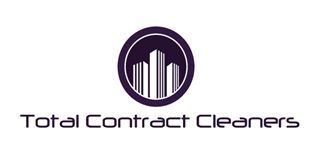 Since 2013, with the support and guidance of Wenta, Total Contract Cleaners have grown rapidly. They have expanded their service portfolio to cover offices, schools, restaurants and housing blocks. They are now also proud sponsors of local team Hertford Town FC, as well as providing the cleaning services for their home at Hertingfordbury Park.
To cope with their expanding customer base, TTC have recently set-up a sister company: Total Block Services, which will specialise in cleaning of communal areas in residential properties.

TTC now enjoys an annual turnover of over £150,000 per year with an impressive profit margin of 35%. They have expanded their workforce to 13 regular staff and a team of 22 casual staff they can call on when the need arises. Simon's wife, Hayley, has swapped her job as a primary school teacher to join the company.

Simon was kind enough to take a break from his busy schedule to talk with us:
What has been your biggest challenge to date?
Simon: "One of the biggest challenges, apart from staffing, is funding growth.
At the beginning we were running predominantly on a cash basis, which was ok, but caused problems when new contracts started. We would typically have the start-up costs and two months of staff costs before receiving any income. This made pay-day very fraught!

"Banks and other financial institutions were very reluctant to help and in the end we funded the business with an overdraft and invoice financing. Both are expensive, but until banks really commit to helping small businesses and not just talk the talk there are few options."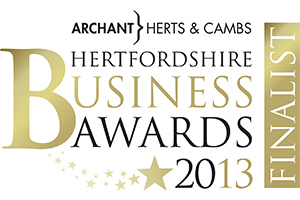 What have been the highlights from the past 4 years?
Simon: "Being a finalist at the Hertfordshire Business Awards was an exceptional achievement and really motivated us to push on and keep improving.

"This is closely followed by the first time we reached our target for annual turnover, which can be considered a highlight for every subsequent time too!

"Being self-employed is in itself a highlight and gives me a real buzz. Being able to shape the future of my company and doing things my way, in my time, is the best way to learn.

"I would say to anyone looking to become self-employed - don't get complacent and don't put-off the stuff you don't like doing. It doesn't go away and you can only learn more by doing it. Also, don't beat yourself up if it goes wrong because you'll know next time and this is how you learn."

How has Wenta helped you start and grow your business?
Simon: "The Wenta business advisor in Ware was extremely helpful. She is still always willing to offer advice and is available for a chat whenever I need some direction.

"Wenta helped us start-up by walking us through the start-up process and sending us on great training courses that filled-in our gaps of knowledge. I also took on an apprentice, supplied by Wenta, which helped me find an affordable solution to staffing the business with motivated and hardworking employees.

"Had Wenta not been there, I wouldn't have been able to start my business and certainly would have folded by now. I would recommend Wenta to anyone thinking of starting a business. Wenta can tell if your idea is viable and are able to provide the support and skills needed to better yourself as an entrepreneur, which gives you the best chance of success."