Stag and Stripe - Our story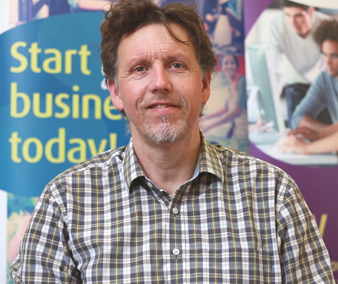 ""Wenta have been very supportive and knowledgeable in the information they give out, also their enthusiasm helped to spark my own enthusiasm in starting something that seemed daunting at the beginning.""
Peer Towers was in his 50's and had worked in education for 25 years when he decided to start his own business.
Peer paints and exhibits in many shows in his spare time, and had taught art and design as a lecturer and further education course leader at Hertford Regional College. When the opportunity for voluntary redundancy came, however, Peer decided to take a leap and change his lifestyle.
"I wanted to try something different, I wanted to have fun and to do practical work that I liked to do rather than work that I needed to do. I think that's a good ingredient to have when starting a business"
Wenta work in partnership with:

Peer was referred to Wenta in December 2014 by his local Job Centre through the New Enterprise Allowance scheme. Working with his business advisor, Liza Armstrong, Manager of Wenta's Incubator in Ware, Peer formed his business plan and took a number of Wenta's training courses, to brush up on his knowledge in areas like finance and bookkeeping, social media and marketing.
Speaking of the obstacles he had to overcome in self-employment, Peer said:
"You're entering a whole new world so you have to constantly update and improve knowledge in your field and promote your business.
Wenta was always there to support me and my business advisor was and still is always available to help me out."
Peer Said:
"I've never run my own business so I didn't know what was ahead of me. My advice is to stick to what you know and develop and build on that and be prepared to be open to new ideas and to change with the trend, times and customers. Get to know what the customer wants. If you know the market that you're aiming at, if you inform yourself and you know what you're doing then that makes it exciting. You're in charge of your decisions. I find that very exhilarating."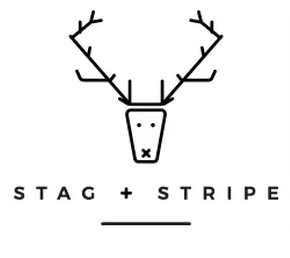 Stag and Stripe opened for business in spring of 2015 and offers painting and decorating services for home and business, including fine art work, furniture, window frames and varnishing. Peer also offers a unique opportunity to add your own personal stamp on your home with bespoke services like murals, painted landscapes or character portraits, to optical illusions.
The business has thrived since starting almost two years ago and Peer has enjoyed the experience.
"The best thing about being self-employed is that you are your own boss and you can have all sorts of ideas that you're in charge of. You can shape what you want to do and I find that very exciting. By seeing a business advisor you get one-to-one support. They will email you with all sorts of useful advice, check in with you regularly to make sure you're doing ok and ask you what your needs are. Wenta have been very supportive and knowledgeable in the information they give out, also their enthusiasm helped to spark my own enthusiasm in starting something that seemed daunting at the beginning."