Soaring Falcon Accountancy - Our story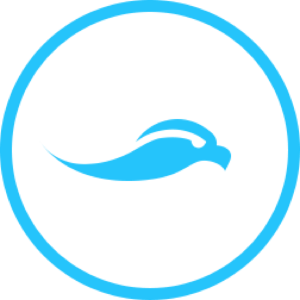 "With the support of Wenta I was able to focus on growing my client base. I felt I had a place to go to and someone on hand to help. "

Alex Falcon Huerta, Soaring Falcon Accountancy
Having lived and breathed accountancy since the age of 16, it was Alex Falcon Huerta's dream to set up her own business, but one that separates her from the crowd. Soaring Falcon Accountancy is a 100% cloud based, paperless company, aiming to take clients into the new age with modern technologies to make their lives easier.
Alex qualified in 2007 as an accountant and began her journey through Wenta, where businesses can grow and develop on a low budget in their early stages. With the aid of her professional advisor, Alex began to plan out her unique strategy, getting feedback on her marketing ideas, understanding the procedures she needed to implement on starting-up and ultimately solidifying the direction of her business.
Alex said "Starting up is always a financial strain. With the support of Wenta I was able to focus on growing my client base. I felt I had a place to go to and someone on hand with help should I have needed it."
Alex took space at a Wenta business incubator and launched Soaring Falcon Accountancy in April 2015. All the companies paperwork is sent digitally, can be approved by the client through their mobile phones and financial info is available 24/7 on any digital device.

Alex said, "I take away issues from clients by embracing new technology."
Speaking of the guidance she received from Wenta, Alex said, "Wenta were very supportive, giving me feedback on branding and marketing, networking ideas and much more. These were areas that were new to me, so having someone who was familiar with the different areas helped me to gain confidence that I was given the right advice and was on the right track!"
Alex said, "Clients are really attracted to real-time accounting and being able to access their financial information whenever and wherever they are.  All they really need is an internet connection and they're away."
Soaring Falcon Accountancy has now been trading for 2 years, an impressive feat, and Alex has high hopes for the future.
"The business is going well. I'm working hard as any new business is, starting out to ensure I have all the systems and procedures in place in order to keep growing.
I have now managed to move on and into my own office, however it's also still really nice to be able to see the Wenta team so I can chat about my progress."