It Really Works - Our story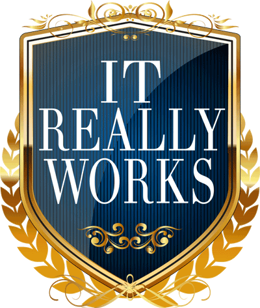 ""I was absolutely exhausted and I almost felt like giving up... I approached Wenta and the business advisor I met with was brilliant. With one simple piece of advice my business has started growing rapidly!""
Fortuna graduated university with a commercial law degree, but after a brief spell of working in the oil and gas industry she decided that the corporate world wasn't for her.
Q: So what is It Really Works Vitamins?
A: Simply put, we are high quality, high-strength vitamins that do what they promise.
'It Really Works Vitamins' have grown rapidly through Instagram and have been featured in Men's Fitness Magazine and many others. We are very pleased to serve thousands worldwide.
This year we celebrate our first birthday! We are keen to look back on our first year's achievements and to thank Wenta for their kind support.
Q: Why did you start It Really Works Vitamins?
A: I have always been the type of person that enjoys starting projects from scratch. I love the late nights, early mornings and hard work involved in getting a project off the ground!
I have always been passionate about healthy eating and fitness. In the run up to my wedding I became particularly interested in how I could have my hair looking its best for my big day.
After around two years of research into the best nutrients for great hair, I experimented with and drew up a formulation. I then ran focus groups on branding, company name, packaging, everything! Next I found the vitamins manufacturing company with whom I have been able to work closely with.
All in all, I started my business because I knew that the product works, I adore the challenge of bringing ideas to life and I felt that I was the person to do it!
Q: How has Wenta helped you?
A: The business was growing slowly and I was absolutely exhausted and almost felt like giving up. Although I knew that the product worked, I wasn't sure about how to market it and to expand globally.
I approached Wenta as I was interested in learning about their advisory services, I was keen to have an advisor's perspective and gain valuable small business advice.

I met up with a brilliant Wenta Business Advisor who went through the sales figures and put them into perspective. He showed me that the business wasn't actually failing but growing, albeit steadily.
My advisor suggested that I concentrate on growth through social media. This one piece of advice has led me to focus on building our following on Instagram and the business has grown rapidly ever since!
Q: What's been the best and worst part of running your own business?
A: The highlight of my business is by far receiving messages from our happy customers! I am so pleased that I have been able to create a product that has solved a problem for so many people.
The hardest part has been the fear of failing, and watching my savings disappear into the ether was pretty hard!
Q: What advice would you give to somebody starting up their own business?
A: I would suggest looking into an online shop rather than a physical one. If you have a type of product you would like to sell you can see how many people across the world are searching for it online by using tools such as Google Keywords.
In order to test the waters, perhaps start selling on Ebay and Amazon. After getting a feel for how popular the product is it would be a great idea to launch your own store.
I'd like to thank Wenta for all their help and support so far, they've been really invaluable!