Ideal insight - Our story
""I love getting the freedom to do what I want and being my own boss means that I have full creative control. I get to decide how and when I work and whom I work with.""

James Morgenstern - Owner, Ideal Insight
James Morgenstern decided to start his own photography business after graduating from university and travelling through South America.
"From a young age I knew I wanted to own and build my own enterprise. From year seven at school I was selling sweets from by blazer, and even carried this through to university with a small confectionary distribution business operating across Nottingham  University Campus"
James developed the concept of 360 degree photography and presented to Google who offered him a commercial licence to use their technology and bring Google Street View into business workspaces.
Working from his bedroom at his family home, James went door-to-door, offering corporations his innovative photography and slowly but surely he began to make sales. His workspace graduated to his dining room and he decided to employ another member of staff.
By this time sales were rising and James realised that his current workspace wouldn't be sufficient for his longer term business goals. James approached The Wenta Business Centre in Watford to enquire about desk space for his company: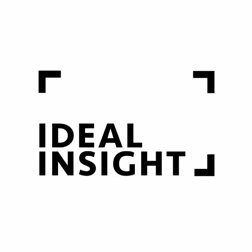 "We needed a professional workspace from which to build our business and the arrangement with Wenta and their Business incubator was perfect. We were given desks and storage space, a professional business address for mail and a virtual Office line which presented anyone calling us with a professional, personalised phone greeting.
"When you start up a business you want to use any cash you generate to promote sales and build growth, the most important thing at that early stage is the next sale. Using Wenta's incubator let us concentrate on that and without them I'm really not sure what we would have done."
Ideal Insight grew rapidly as clients saw the benefits of increasing their online accessibility, alongside the exceptional customer service provided by James and his team. James recruited more staff and grew from the incubator into his own office space in the main Wenta Business Centre in Watford.
It was at the centre that he met another young entrepreneur, Aaron Phillips of FitStart UK. Aaron commissioned James to create a promotional video for FitStart and the two began to work together.
 
"Meeting Aaron through the Wenta Business Centre was great. To be able to have customers on my doorstep was not only convenient and good for business, it helped me see the results of the work I was putting in. I saw Aaron's company grow and loved Aaron's feedback that my video was a contributing factor to his success."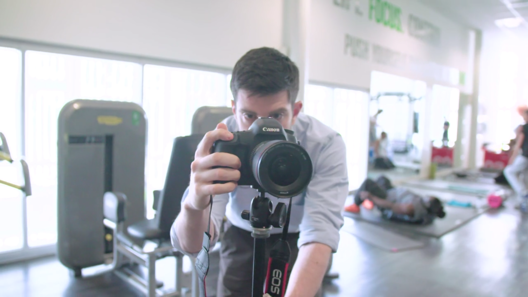 James and Aaron were alongside each other recently at the Hertfordshire Business Awards after both picking up accolades for their business. In recognition of the    phenomenal growth and success of Ideal Insight, James received the prestigious Young Entrepreneur of the Year Award with the judges commended his vision, innovation and outstanding business plan.
Ideal Insight now employs 7 photographers and their team is still growing. Their services have grown to  include video production, still photography and the fully developed Google 360 degree Virtual Tours package. Despite the business only being three and half years old they have worked with over 1000 companies, including Rolex, John Lewis and Carlsberg.
James reflects on his decision to start his own business:
"I always knew I wanted to start my own business. Looking back I realise just how great that decision has been. The feeling of building something from nothing, that is mine, and cannot be taken away is very rewarding. I love getting the freedom to do what I want and being my own boss means that I have full creative control. I get to decide how and when I work and whom I work with."
The team at Wenta wish James well and look forward to hearing more about the success of Ideal Insight in the future.
We're here to help. Get in touch.  
Book your free appointment below:
;