Trill Marketing - Digital Marketing
Get Trill Marketing.
Trill wants to help maximize your presence.
We're here to tell your story in a way that grabs attention, gets clients interested, and stands out from the rest.
Every company is unique, and we want to make those qualities shine - let us help you.
Our 10-page bespoke website includes full design and setup, hosting (on AWS) and unlimited Support normally costs £129/month +VAT but for Wenta clients we will reduce to only £79.95/month +vat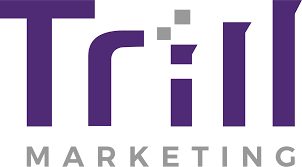 Interested in website development? We have a webinar for that! Click here to book this free webinar!