Guru Technology - Landline Telephone System
Get Guru Technology.
Hosted Landline Telecoms Telephone System
Lots of great features including:
User Licences from £8.95 each
Unlimited calls to 01,02,03 & 07 UK GSM mobile numbers
Virtual Receptionist 
Call & Video Recording & Storage
Video & Audio Calling & Instant Messaging
Mobile App for Android / IOS Iphone
Softphone for PC/Laptop
Call Analytics & Call Reporting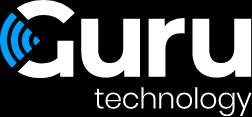 Need help managing your business? Book a 1-2-1 appointment with a business advisor, click here for details.