Who are we and what do we do?
Wenta is a local, not for profit, social enterprise for Watford that provides free, inclusive employability and self-employment skills and advice to local residents and businesses. Through our social enterprise, we aim to deliver the UK's most successful, inclusive support and advice to people considering, starting, and growing their own business. Our 'zero barrier' services aim to support the local economy by:
Providing free skills training to those looking to 'upskill' or become self employed
Providing free advice to help business to start, survive, re-build or grown their business – creating new jobs in the local area.
Never has there been a more important time to support small business owners than in the current pandemic situation. Wenta provides a lifeline of support for new and established business owners and this is a pivotal role which is aimed at finding and locating those that currently need business help and providing them with crucial support.  In order to hit the ground running in this role, the team member will ideally have a degree covering Digital Marketing, Marketing, English, Social Media or an alternative relevant subject.
We're looking for someone with a passion for the not-for-profit world, with impeccable copywriting skills and excellent knowledge of all social media channels. You'll be an excellent communicator with brilliant attention to detail.
Ideally you will have experience of using social media platforms, and a CRM. Being highly organised, motivated and confident is key for this position. As a collaborative organisation, you will be working within a small DCM team of three but also in a wider team across the organisation so you must be able to work well as part of a team as well as independently.
Key Purpose of Role
The main purpose of this role is to complete a new digital, social media research project for Wenta.
Objectives of Role
To establish effective social media channels and tactics that are key to deliver the project's key objectives.
To provide evidence and data for the above, identifying key digital channel levers for project objectives.
To increase Wenta's website and social media audience volumes.
Key Responsibilities 
Social Media Channels and Websites
Through research, establish which of the social media channels are key for the business to achieve project objectives
Adopt a test and learn approach to establish the style of content that achieves the project objectives
Establish appropriate recording and reporting routines for relevant metrics, to ensure activity is measured and project objectives are on target/achieved
To write, design and produce regular and engaging posts with content for use on Wenta's social media channels, designed to meet project objectives
To research new levers and opportunities across social media platforms (groups, pages, direct message, etc) and to be the first point of call for all social media enquiries.
To research new opportunities and ideas for digital content (predominantly for use on social media), ensuring all content is branded accordingly and proof-checked before being added to relevant platforms
To provide regular partner and influencer outreach across all of Wenta's social media channels.
To ensure Wenta's brand identity and guidelines are applied to all published content across all digital platforms (imagery, tone of voice, messaging etc).
Other Support 
Support Wenta in the digital delivery of all contracts and programmes.
Support the Wenta staff team with the creation of branded digital collateral for new client acquisition across all of Wenta's business advice, workspace and support services.
The list of above duties is not exhaustive, and the Social Media Community Specialist may be asked to carry out other ad-hoc duties as directed by the DCM Manager and Head of DCM.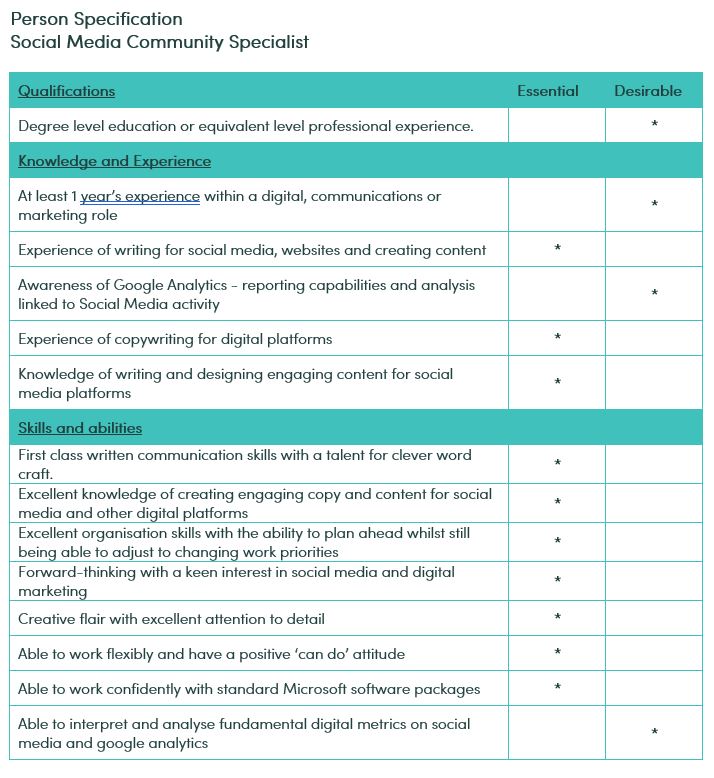 Application Process
If you are interested in this role please email your CV together with a covering letter to Parvena Begum, HR and Operations Manager: parvenabegum@wenta.co.uk 
Closing date: Friday 24th September 2021